World Snow Overview
We've created this page to help you find the best snow conditions. It combines past, present and future data sources from around Snow-Forecast.com and updates regularly. The Snow Roundup page is updated on Mondays and Thursdays for all major ski resorts. Live Eyeball snow updates are shown in real time when submitted via twitter by our global network of reporters. Resort Picks lists ski resorts from around the world where new snow is forecast, powder is reported and latest snow depths.
SNOW NEWS UPDATED 27 MARCH 2017
INTRODUCTION The sun shone bright over Austria on Monday 27th March, bringing real spring conditions which are certainly starting to take its toll on the slopes. Some good skiing remains on offer, particularly in the Ischgl and Arlberg regions, but we are also starting to see the first few resorts close for the season, with St Johann, Seefeld and St Wolfgang all shutting down their lifts for summer.
AUSTRIA There was nothing but glorious sunshine across Austria on Monday 27th March. The temperature rose once again, and the spring weather is certainly starting to take its toll on ever decreasing base depths. Good skiing remains up high in the Arlberg region at Lech/Zurs (65/155cm) and St Anton/St Christoph (50/280cm), but by the afternoon it was more of a t shirt and sun deck type of day. A couple of our featured resorts are now closed for the season. Seefeld, St Wolfgang and St Johann have all stopped operating, but for the nearest skiing to the latter, look to the likes of Kitzbuhel (48/92cm) where 43/57 lifts where still spinning on Monday. Expect the skies to remain sunny for the majority of the week, and conditions are likely to deteriorate as a result. The weekend is likely to bring a change in the weather, with a band of low pressure forecast to move over and bring some rain.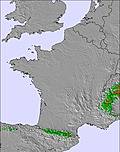 FRANCE Monday 27th of March saw a return to sunny weather after recent snow storms in the Alps and Pyrenees. People skiing in Alpe d'Huez (100/200cm) over the weekend woke up to 20cm of new snow, and for a few hours at least, were able to put down some fresh tracks in the sunshine. It didn't take long for the slopes to return to spring conditions, however, thanks to the warm weather. Slopes softened up fast today and resort runs were slushy early on. With these late season powder days, you need to be there when the snow is falling or you will miss the best of it Alpe d'Huez wasn't the only place to get new snow towards the end of last week and over the weekend, as a number of places experienced a late season top up. Among the biggest winners were Bonneval sur Arc (90/310cm) and Val Cenis (40/235cm), both got around 40cm of fresh snow. It's worth bearing in mind that this is already tracked out and snow is fast returning to spring conditions. There were also some fantastic conditions in Montgenevre (140/250cm), where 30cm of new snow fell yesterday, and fresh powder can be skied for a little while longer. Finally, Val d'Isere (98/227cm) is a great option today with 60cm falling yesterday. Tignes (98/227cm) got marginally less, but still lots of new snow there. Overall, yesterday and today were great days for many resorts in the Alps and the Pyrenees. As the sun is set to stay out this week, we can expect spring conditions to get more and more intense, with slushy slopes throughout resorts.

SWITZERLAND Monday 27th of March was a classic Swiss spring skiing day. Weather conditions bought widespread strong sunshine and warm temperatures making for a lovely day in the mountains. On snow conditions are good although snow on the lower slopes is disappearing fast. Switzerland's high altitude resorts are currently offering some outstanding skiing above 3000 metres with fresh snow reported over the weekend. Switzerland's best skiing is undoubtedly to be found in Zermatt (5/281cm) and Saas Fee (28/260cm). In the forecast, aside from a brief cloudy period tomorrow sunny and dry weather is expected this week. The weekend forecast is looking pretty interesting with heavy snowfall forecast around The Matterhorn, check back on Thursday for a more accurate look at this storm.

ITALY Sunny spring conditions made a sweeping return to our featured Italian resorts today, Monday 27th March. Although it was a stormy weekend for resorts around The Matterhorn, around 75cm of fresh snow fell above 2000m around Cervinia (30/240cm) and Monterosa Ski area. Elsewhere sunny spring conditions are the dominate feature. On piste the snow is typical of spring with normal melt freeze cycle transitions happening throughout the day. This week will see a broad continuation of the current weather pattern. Although long range forecasting is currently showing some snow for this weekend.
ANDORRA Monday 27th of March was a great day for skiing in Andorra thanks to recent snowfalls. All resorts have been completely refreshed. Things will gradually return to spring conditions as the week progresses, but today will be a very enjoyable day of skiing on fresh, packed runs.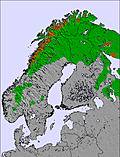 NORWAY/SWEDEN Monday 27th of March was a day of varied conditions in Scandinavia. The sun was shining in Lillehammer (50/110cm) where there was plenty of good late season skiing to choose from. Over in Hemsedal (68cm) there were a few more clouds, but the skiing is still very enjoyable. Conditions lower down soften up as the day goes on. In Sweden, it was a miserable day in Are (78cm), where visibility was affected by the cloud and fog but it was a different story in Salen (88cm) where it was a predominantly sunny day. Spring conditions are creeping in in both resorts.

GERMANY Bright sunny conditions in Germany today, Monday 27th March. The season is coming to an end in Germany with more of our featured resorts closing for the season. Lenggries and Spitzingsee are now closed due to a lack of snow. Elsewhere the higher altitude resorts are still offering some good skiing on the upper slopes, however below 2000m the snowpack is almost non-existent now. Spring conditions will be the staple for the rest of the season. Snow will melt fast this week with strong sunshine and temperatures of around 10 degrees expected. It was a tough year for the German ski fields, a poor dry start to the season meant that a solid base of snow was never laid down. Light rain and a few weeks of warm temperatures was all it took to wash away the thin base.
BULGARIA A slight improvement in conditions today thanks to new snow over the weekend. Monday 27th March was a cloudy day with light snowfalls in our featured Bulgarian resorts. Certainly not enough snow for a powder day but the light dusting refreshed the pistes slightly. Snow conditions are okay but not great, it feels like late spring and the end of season for Bulgaria. The week ahead is expected to be mostly sunny with some light rain this weekend.

SCOTLAND It was a beautiful sunny day in Scotland on Monday 27th March, providing clear views and some nice spring skiing on the upper slopes at Glencoe (15/30cm) and Nevis Range (15/30cm). Generally speaking the snow cover is fairly good, but some patchy areas and natural hazards are about, particularly when heading out on the Back Corries at Nevis Range Cairngorm (10/25cm) is the only other resort currently open, where 4/11 lifts where running, an providing access to good skiing on a firm base that will soften quickly as the day goes on. Wednesday 29th March is forecast to bring a change in the current weather, with rain expected across our featured resorts.

USA Monday 27th March was a day of mostly mixed precipitation across America. Spring conditions are bringing spring storms to our featured resorts. On piste conditions still remain good however with soft forgiving and slushy snow to be found in abundance. Off-piste is becoming increasingly limited. In the forecast cloudy stormy conditions a set to remain this week, some excellent snowfalls are expected in Colorado in the next 72 hours.

CANADA Spring was creeping in in Canada on Monday 27th of March. Nonetheless, new snow keeps trickling in meaning things are fresh and good in many resorts. There was the possibility of laying down fresh tracks in Sunshine Village (227cm) thanks to a dusting of fresh snow overnight. It's starting to really feel like spring in Banff at the moment, but an excellent spring at that, thanks to the incredible amounts of snow that have fallen this month. Elsewhere, spring conditions had kicked in at Fernie (299cm), Kicking Horse (243cm) and Kimberley (178cm) among other places. Expect resorts to soften up as the day goes on. In Quebec, it was a miserable day in Mont Tremblant (88cm) where it was cloudy and sleety. Conditions were better in Mont Sainte Anne (94/144cm) as the snow was falling there.

EUROPEAN WEATHER OUTLOOK Spring has well and truly arrived across the European Alps range. Widespread sunshine and warm temperatures are forecast this week, although parts of Switzerland may be cloudy tomorrow. Currently there is no fresh snow forecast until the weekend, when moderate to heavy snow may come to parts of Switzerland, Italy and France. In the Pyrenees light snow and rain is currently falling, weather conditions will remain changeable until the weekend when moderate snow is forecast for the region. Finally in the far north Nordic area conditions will remain the normal pattern of light snow and dull weather.

NORTH AMERICAN WEATHER OUTLOOK The hotspots for snow in the last 6 days have been British Columbia and California, and not for the first time this season. Elsewhere, Colorado and Wyoming have had a fair amount of snow. The outlook for the next 6 days shows things starting to peter out as we get into spring. Again, the west coast of Canada will keep getting snow, but other ski regions will experience dwindling snowfalls.egions will experience dwindling snowfalls.