World Snow Overview
We've created this page to help you find the best snow conditions. It combines past, present and future data sources from around Snow-Forecast.com and updates regularly. The Snow Roundup page is updated on Mondays and Thursdays for all major ski resorts. Live Eyeball snow updates are shown in real time when submitted via twitter by our global network of reporters. Resort Picks lists ski resorts from around the world where new snow is forecast, powder is reported and latest snow depths.
SNOW ALERT

INTRODUCTION This week has again seen fresh snowfall in Europe, although this has been contrasted by spring riding conditions on some lower slopes and resorts. This season has seen a lot of snow falling so the base depths are still excellent, and with further snow predicted over the weekend across Europe things will only get even better.
AUSTRIA This week has seen some really mixed weather in Austria with sun and cloud, as well as some fresh snow for a number of resorts, along with spring riding conditions on the lower slopes at others. The highlight is really where the fresh snow has landed. The Lech/Zurs (165/320cm) and Warth Schroken (220/245cm) side of the Arlberg area reported up to 20cm of new snow on Wednesday 14th March. Silvrette Montafon (20/205cm) and Galtur (95/215cm) reported the same amount, while Silvretta Montafon (20/205cm) topped the table, receiving 25cm of white gold on Wednesday. These were not the only resorts to report fresh snow, with many others receiving 5-15cm of new snow this week. All of our featured Austrian resorts are forecast further fresh snowfall over the next week, with Solden (25/319cm) and Obergurgl (105/241cm) predicted the heaviest snowfall. Solden is predicted over a metre of snow by the end of next week, while Obergurgl could receive around 85cm at mid-mountain level.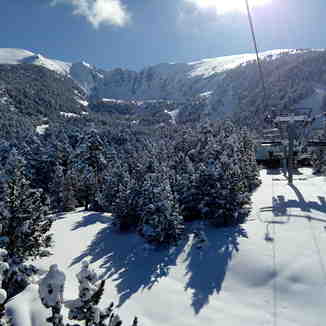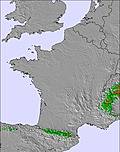 FRANCE It,'s been largely sunny with cloudy spells over the last few days in France, with snowfalls occurring during the night. Chamonix (100cm/405cm), which has had consistent snowfalls this season, yet again recorded 20cm of fresh snow on Wednesday 14th March. With mild temperatures creeping in, including +7C in Le Corbier (125cm/270cm), have led to a number of resorts reporting a mixture of snow and rain. Risoul (195cm/265cm) reported 30cm of fresh snowfall in the early morning of Thursday 15th March. In a few resorts there has been limited lift operations. Les Contamines (40cm/355cm), for example, only had 8 out of 25 lifts open on Thusday. Villard de Lans (35cm/175cm) was the worst affected by the weather/conditions with only 3 out of 25 lifts operating on Thursday. There is good news though with over 60cm of fresh snow predicted for Friday 16th March in Villard de Lans. Elsewhere in France, further fresh snow is expected. Le Grand Bornand (55cm/290cm) has forecast as much as 128cm by Sunday evening. Les Carroz (50cm/300cm) have the second highest amount, with 86cm being forecast by the end of Sunday 18th March.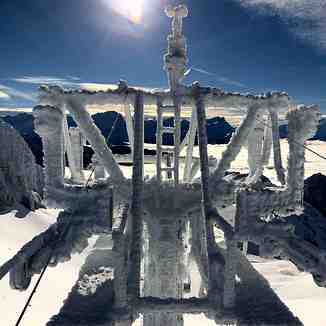 SWITZERLAND Following from yesterday,'s sunny weather, clouds have moved in and snow is on the horizon in many resorts. The only notable snowfall so far has been reported at Leysin/Les Mosses (45cm/230cm) and Murren (120cm/437cm), with 20cm and 7cm respectively. A number of resorts have reported limited lift operations. Saas Fee (120cm/450cm) was worst hit, only being able to have 3 lifts open due to high winds in the area. Anzere (25cm/250cm) has only managed to open 2 lifts. More cloudy weather mixed with snowfalls is expected for the rest of the week and during the weekend. Arosa (130cm/200cm) has 23cm of new snow expected. The forecast for Grindelwald (0cm/256cm) is also very promising with 20cm of snow predicted.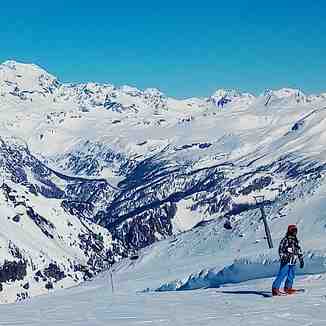 ITALY After the sunny weather earlier this week clouds have returned across the Italian resorts, bringing the chance of fresh snow. So far only 2 resorts have reported snowfall today; Pila (100cm/250cm) and Macugnaga (135cm/275cm) with 15cm and 5cm respectively. The rest of this week and heading into the weekend is forecast to be cloudy and snowy across the Italian resorts. Alagna (20cm/50cm) has the heaviest snow prediction in Italy, with 35cm of fresh snowfall being expected by the end of Sunday 18th March. Macugnaga and Madonna di Campiglio (156cm/346cm) are also worth noting, with fresh snow predictions of 31cm and 30cm respectively.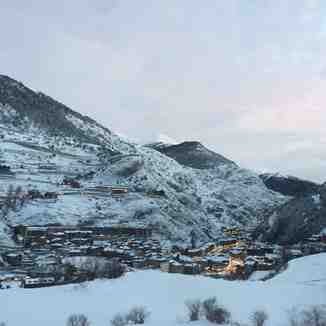 ANDORRA This week has seen changeable weather in the Pyrenees, which resulted in around 10cm of fresh snowfall for the Grandvalira and Vallnord resorts on Thursday 15th March. The new snow provided some lovely skiing on and off piste. With further snowfall predicted over the coming days this weekend could offer some excellent skiing and boarding.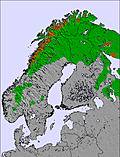 SCANDINAVIA The temperature remains really low in Scandinavia, as low as -10 or less in a few resorts. Although this is cold it does mean the snow is in great shape. The piste skiing ins excellent at the moment and there are still patches of powder snow to enjoy due to the low temperatures helping to preserve the fresh snow. Bright skies have provided excellent visibility of maximise on the excellent riding opportunities. The low temperature could see light snowfall return to the Scandinavian resorts over the coming days.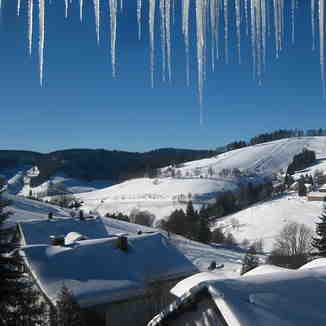 GERMANY The snow conditions across Germany have improved ever so slightly, with light snowfall recorded in a few of resorts. Reit im Winkl (42cm/170cm) recorded the highest amount with 7cm of fresh snow, temporarily refreshing the slopes. Berchtesgaden (5cm/140cm) and Lenggries (25cm /170cm) both recoded 5cm of fresh snow on Wednesday 14th March. More snow is on the way over the next few days however it won,'t be anything too substantial. The heaviest snowfall in Germany is predicted at Garmisch Partenkirchen (210cm/380cm) although there is only 8cm predicted.

EASTERN EUROPE Spring riding conditions dominate across our featured Eastern European resorts due to a rise in temperature. Rosa Khutor (45/418cm) in Russia has reported some fresh snow though, including a dusting on the higher slopes on Thursday morning. Higher temperatures lower down meant the precipitation fell as rain on the lower slopes. It was also snowing lightly at Kranjska Gora (60/90cm) in Slovenia on Thursday, refreshing the slopes.

SCOTLAND Severe weather has impacted operations at the Scottish resorts this week Cairngorm Mountain and Nevis Range were closed for snowsports on Wednesday 14th and Thursday 15th March due to high winds and the accompanying harsh weather. Fingers crossed that the weather becomes more favourable in time for the weekend Glenshee was also closed on Thursday due to strong winds. There was only one lift, the Robin Sunkid, open when we reported on The Lecht on Thursday. Conditions were more favourable at Glencoe. Lifts were on hold early on Thursday but then they opened up 6 lifts to provide access to the excellent cover. The strong winds at the Scottish resorts are expected to persist across Friday, but should ease, if only a little, for the weekend.

USA Wintry weather has returned to many American resorts this week, providing some fantastic riding. Over half of our featured resorts in America have reported new snow this week, and with temperatures remaining below freezing conditions are excellent for March Heavenly (51/236cm) reported around 30cm landing on Tuesday 13th, while Alta (229cm), Mammoth (191/330cm), Mount Snow (81cm), Snowbird (229cm), Stowe (91/183cm) had similar amounts fall a day later Killington (38/61cm) may not have the deepest base depth but with over 40cm of new snow landing on Wednesday 14th the skiing conditions have seriously improved. Smuggler,'s Notch (46/152cm) received a similar amount. The stand-out resorts for snowfall on Thursday 15th March in America are Sunday River (102cm), where over 50cm of new snow fell, and Sugarbush (51/132cm) which received just under 40cm. Further snowfall is predicted for America over the next week or so. Squaw Valley (129/264cm) looks like it could offer some if the best riding of the season in the next week, was there is over a metre and a half of new snow expected to land by Friday 23rd March.

CANADA In general the majority of our featured Canadian resorts have been cloudy with the occasional snowfall. Tremblant (60cm) had as much as 21cm in the last 24 hours, following from 17cm it reported the day before. This refreshed the snow quality and provided fantastic fresh skiing conditions. Mont Sainte Anne (50cm/136cm) also got into the double figures in terms of fresh snowfall with 11cm being recorded overnight following from 9cm the previous day. As we head into the end of the week and into the weekend, it is forecast to be mainly dry and sunny in the majority of our featured Canada resorts, with one exception. Marmot Basin (129cm) has forecast a dusting of fresh snowfall, up to 10cm, by the end of Sunday evening.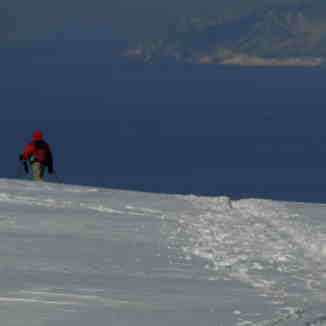 JAPAN Spring riding conditions dominate at all three of our featured Japanese resorts; Hakuba (80/355cm), Niseko (220/440cm) and Rusutsu (170/205cm). Warm air has blown in which is impacting the base depths a little, but as the base depths are still quite deep this is not currently too much of an issue. The good news is that the temperature is set to drop over the coming days, bringing the chance of light to moderate snowfall.bringing the chance of light to moderate snowfall.