Dünya Kar Durumu
En iyi kar koşullarını bulmanıza yardımcı olmak için bu sayfayı oluşturduk. Sayfa, tüm Snow-Forecast.com'dan topladığı geçmiş, şimdi ve gelecekle ilgili veri kaynaklarını bir araya getirir ve düzenli olarak günceller. Kar Özeti sayfası tüm büyük kayak merkezleri için Pazartesi ve Perşembe günleri güncellenir. Küresel muhabir ağımız tarafından twitter üzerinden gönderildiğinde, canlı Eyeball kar güncellemeleri gerçek zamanlı olarak gösterilir. Tatil Yeri Seçkileri, dünyanın her yerindeki yeni kar yağışı tahmin edilen, toz kar bildirilen kayak merkezlerini ve en son kar kalınlıklarını listeler.
SNOW NEWS UPDATED 21 OCTOBER 2020

INTRODUCTION The number of ski areas that have opened in Europe continues to creep upwards, nearing the 20 mark as more areas open in Austria (which has the most areas open in the world by some distance at present) as well as the first areas opening for the 20-21 season in France and Sweden. They take the number of countries with ski areas open to seven, for the season to date. Whichever country they're in, the open ski centres have been reporting superb conditions with many seeing more fresh snowfall through last week followed by full sunshine over the weekend and at the start of this week. More centres are set to open for the season in Austria, Italy and Switzerland this coming weekend.
AUSTRIA REPORT Austria continues to lead the way in terms of the number of ski areas open for any one country. Along with the eight glacier areas already operating, a ninth centre, Hochkar (20/40cm / 8/16") in the province of Upper Austria, opened at the weekend; the first in the Alps without a glacier to open for the 2020-21 season. Early snowfalls have contributed to this being possible. The area has closed again midweek but hopes to re-open at the weekend. A tenth Austrian centre and one of the country's most famous resorts, Kitzbuhel, is scheduled to open this weekend. In this case snow stored from last winter is being used. This snow was stockpiled through summer and then spread back out on a high slope in the Rasterkogel sector. The other news from Austria this week was the opening of the 20-21 Alpine Skiing World Cup racing tour with Solden (0/50cm / 0/20") hosting Women's GS races on Saturday and a Men's Giant Slalom race on Sunday. The conditions on the racecourse on the resort's Rettenback glacier mirrored those on other Austrian glaciers with some fresh snow in the latter half of last week, followed by some foggy conditions on Saturday then glorious sunshine and blue skies from Sunday. The Kitzsteinhorn (0/115cm / 0/46") is posting the deepest base in the country so far whilst Solden and Hintertux (0/105cm / 0/42") have the most terrain open at the point in the season, both with around 33km/21 miles of slopes skiable.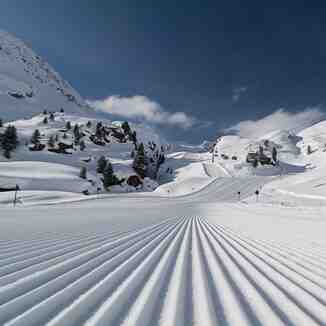 AUSTRIA FORECAST It's a largely sunny week ahead in the Austrian Alps with temperatures getting above freezing even above 3000 metres midweek. The air will get cooler from Thursday onwards and get back below freezing, both day and night, by Friday when snow is expected on glaciers, rain at lower elevations before the return of the sun for the weekend.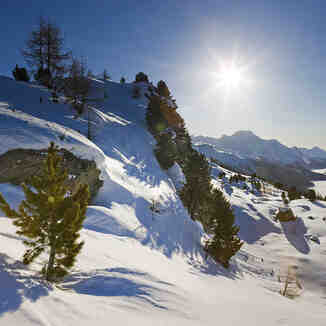 SWITZERLAND REPORT There's no change in the total number of Swiss glacier areas open since the count last week, currently at four; however, a fifth, the Diavolezza glacier near St Moritz in the Engadin Valley, is due to join them this weekend. As with glaciers in the rest of the Alps, Swiss centres have been enjoying sunny skies and beautiful conditions following more fresh autumn snowfall last week. Zermatt (0/220cm / 0/88") often posts the most terrain open in the world by the latter half of November, but it's almost reached that number now, albeit on a modest scale, with 26km (17 miles) of runs open on Europe's highest skiable slopes so far. Neighbouring Saas Fee (0/180cm / 0/72") is not far behind with 20km of runs skiable so far. The other open options are Glacier 3000 near Gstaad (0/80cm / 0/32") and the Titlis Glacier near Engelberg (0/79cm / 0/71"), both with small amounts of terrain open.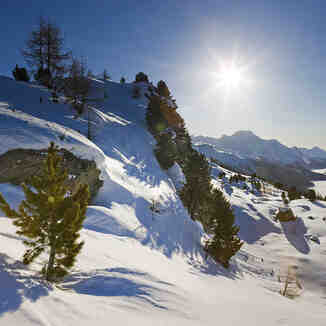 SWITZERLAND FORECAST Very similar weather to the rest of the Alps with a largely sunny week seeing temperatures reaching double digits above freezing in the valleys, but staying closer to freezing up to midweek. Rain below/snow up high forecast for Thursday/Friday and then colder weather with a return of clear skies from the weekend.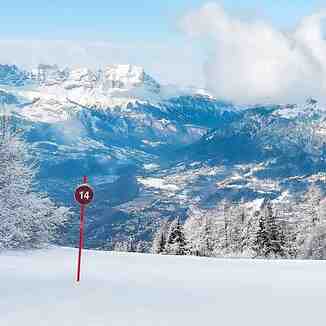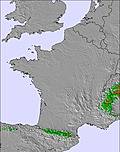 FRANCE REPORT The French ski season kicked off on Saturday with two resorts, Les 2 Alpes and Tignes, opening the country's 20-21 winter on their glaciers, just as pandemic infection levels sadly hit new record highs in the country. Les 2 Alpes (0/80cm / 0/32") is only open for a fortnight through to November 1st and has only a part of its glacier, marketed as Europe's largest with lifts, open so far with 10km of runs skiable. Tignes (2/80cm / 1/32") though is staying open through to next May, pandemic permitting, and has 12km of runs skiable so far. Both areas reported sublime, sunny conditions with fresh snow lying for opening weekend.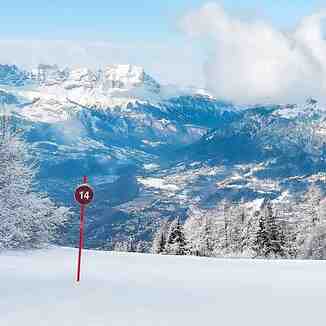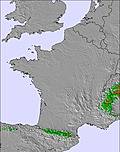 FRANCE FORECAST After a few slightly above-freezing days in the sunshine on the glacier to start the week clouds are moving in and snow is expected to fall again midweek as temperatures drop 4-8 degrees below freezing. A little warmer but still below zero Celsius for the rest of the week after that as the sunshine returns again.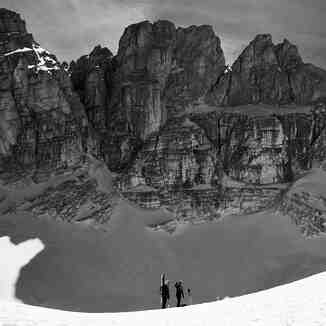 ITALY REPORT The same two areas remain open in Italy that have been open for the past five weeks or so now, these are Val Senales (5/80cm / 2 / 32") and Passo Stelvio (20/190cm / 8/36"). Both saw some fresh snowfall in the past week followed by the glorious sunshine most of the glacier ski areas have enjoyed. Despite having one of the deepest bases in the Alps, we're nearing the end of the summer ski season at Passo Stelvio, which is due to close on November 1st for its 2020 run. Val Senales, on the other hand, has been opening more terrain. Two more Italian areas are expected to join them this weekend. Cervinia, which was open all summer and through much of September providing access to Zermatt's year-round glacier ski area in the Swiss side of the border, will re-open that connection and this time open some runs on the Italian side as well. It is reporting great pre-season snow conditions. Sulden, in the South Tirol, which has runs up to 3250 metres altitude is also targeting this coming weekend for 20-21 season opening day.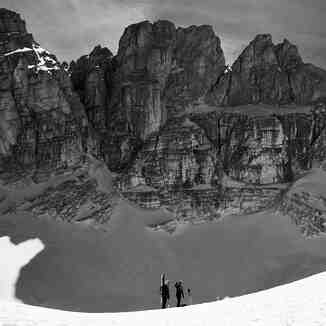 ITALY FORECAST In common with the rest of western Europe's mountainous regions, Italy has a mostly sunny week ahead. It should be warmer over the next few days but getting back below freezing after a band of rain/snow higher up crosses the mountains on Thursday/Friday.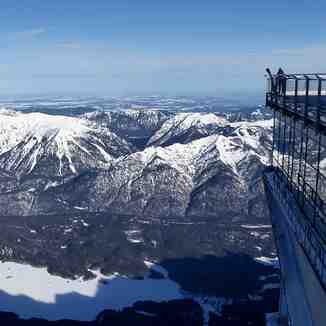 GERMANY REPORT More snowfall was reported on higher German slopes last week before the sunshine returned at the weekend. The Zugspitz glacier is set to be the first ski area in the country to open, next month.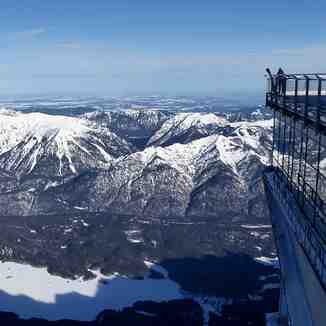 GERMANY FORECAST The German forecast is for largely clear skies and warm temperatures for the week ahead, some snowfall possible towards the weekend.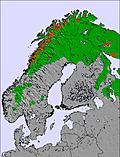 SCANDINAVIA REPORT Scandinavia has seen wintery weather over the past few days with plenty of the region's better-known resorts, including the biggest, Sweden's Are, posting images of white slopes on their social media feeds. The number of areas open though has stayed at six (two each for Finland, Norway and Sweden), even though the Folgefonn (Fonna) glacier, which had been operating on weekends only over the past month after a six month summer season after lockdown restrictions were eased, has finally closed until next May. That leaves just the Galdhoppigen glacier (10/80cm / 4/32") and a snow-farming produced slope at Kvitfjell (0/30cm / 0/12") the two remaining open areas in Norway; however, in Sweden, the Kabdalis centre (0/20cm / 0/8"), up in Lapland, has opened for the season joining Idre Fjall (0/30cm / 0/12") which used snow farming in order to open a week ago. Finally, Ruka (0/30cm / 0/12") and Levi (0/30cm / 0/12"), up in Finnish Lapland, also remain open thanks to snow-farming.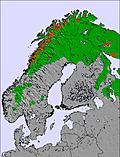 SCANDINAVIA FORECAST After a partly sunny few days to start this week, most Scandinavian ski areas will see cloudy conditions, cold weather (below freezing on the slopes) and a mixture of rain and snow showers. Up at more northerly latitudes in Lapland, it looks like it should stay below freezing day and night and 10-20cm (4-8 inch) total snow accumulations through the week is possible.

SCOTLAND REPORT There has been a lot of precipitation on Scottish slopes over the latter part of the weekend and start of this week which fell as snow up high at times. It is still likely to be at least a month and possibly two before the Scottish ski season gets properly started.

SCOTLAND FORECAST A cold, cloudy and wet week ahead with a good chance of snowfall on higher slopes towards the end of the week and through the weekend.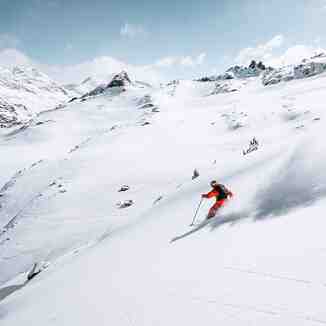 SPAIN / ANDORRA REPORT The Pyrenees have seen further snowy weather in the latter half of last week with Spain's Baqueira Beret reporting another 20cm (8 inches) of snowfall last Thursday. There was plenty of snow and some mid-winter like pictures posted in Andorra and the French Pyrenees too. It's still over a month until the first areas in the region are scheduled to open but ski tourers are happy and have already been cutting tracks up high. Otherwise, we just need temperatures to stay low through the latter half of the autumn.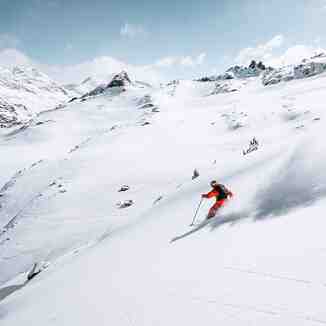 SPAIN / ANDORRA FORECAST Quite a mixture of weather over the week ahead, starting with midweek temperatures up above freezing even on higher slopes meaning precipitation beginning Wednesday may start as rain. Temperatures should fall away by the weekend making more snow likely at higher elevations. Then a sunny weekend before the chance of more snow at the start of next week.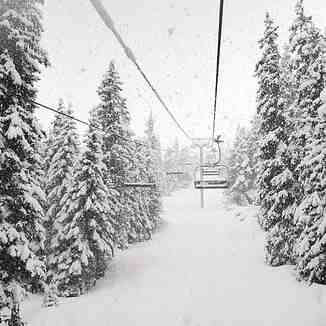 BULGARIA / ROMANIA REPORT Bulgarian ski areas are unlikely to open for the season before the end of November or early December. They have already seen some snowfall this ski season but not in the past week.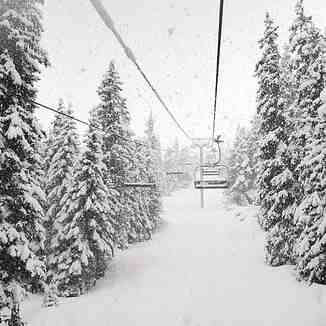 BULGARIA / ROMANIA FORECAST It's looking sunny again over the week ahead and though overnight temperatures on the mountain may drop below freezing, daytime highs at 10 degrees above don't look promising for snowfall.
CZECH REPUBLIC / SLOVAKIA REPORT Czech and Slovak mountains have seen sunny weather in recent days and snowfall earlier in the month has melted up to the highest peaks. Most ski areas are not due to open here for another 6 to 10 weeks.
CZECH REPUBLIC / SLOVAKIA FORECAST It should stay largely sunny in the Tatras and other mountains in the region. Overnight temperatures should drop close to freezing most days but climb up towards 8-10 degrees in the afternoon.

USA / Canada

NORTH AMERICA INTRO We are still awaiting the first ski area opening for 20-21 in North America but the snow has been falling across an ever wider area. The weekend saw the first significant snowfall in the Midwest as well as along the East Coast above around 1,500 feet (approximately 500 metres). The cold weather in the Midwest actually set snowfall records for so early in the autumn. There was also more snowfall across western North America, with resorts in Alberta and BC in Western Canada reporting the biggest accumulations, up to 40cm (16 inches) reported accumulating. It is still something of an open race, it seems, as to which ski area will open first. Several ski areas in the Rockies have begun snow-making and the snow in the east means resorts there could potentially open, but there's no real consistently cold weather to guarantee snow production. As it stands, its Nakiska up in Alberta, the closest resort to Calgary, that remains the only area to confirm an October opening date. They are targeting Friday 30th, next week.

ROCKIES REPORT After some snowy days last week and cold weather for snow-making, things may have stalled a little in the Rockies with temperatures hitting double-digits above freezing under sunny skies in the daytime. Although it is still getting cold enough to fire up snow-making guns, if resorts wish to, overnight.
ROCKIES FORECAST The forecast is for more sun and the continuing yo-yoing of temperatures above and below freezing into the weekend, day and night. Things currently look more promising from around Sunday on when temperatures should fall in the day too and fresh snowfall is in the forecast. Arapahoe Basin and Loveland are currently still the most likely to open before the end of the month, if anywhere can.

USA WEST REPORT The West Coast region has seen more snowfall in the past week including some of the first reported snow of the season up in Alaska. Timberline, in Oregon, saw another covering of fresh snow at the end of last week; however sunshine has now returned for most of the region and there's no sign of any more snow on the horizon.

USA WEST FORECAST It looks predominantly sunny in western North America over the coming week with temperatures yo-yoing between a few degrees below freezing and 5-10 degrees above. So no more natural snowfall in the current forecast and temperatures too warm for snow-making, in most cases.

MIDWEST REPORT Records have been set in the past week for cold and snowy weather in the US Midwest, with ski resorts in states including Michigan, Iowa and Minnesota receiving several inches of snowfall at the weekend and more snow at the start of this week. Most are talking about opening in mid-November but with cold weather due to continue it seems possible that snow-making could be fired up and one or more centres open earlier if they wish.
MIDWEST FORECAST More snowfall is expected in the Midwest through midweek. Skies should clear from late Thursday with sunshine at the weekend but in the north of the region, in particular, temperatures should remain below freezing.

USA EAST REPORT The East Coast saw its first significant natural snowfalls of the fall at the weekend. Most ski areas in states like Maine and Vermont saw their upper mountains turn white, leading to some beautiful pictures of white snow blending into autumn foliage. Things turned warmer and wetter at the start of the new week though.

USA EAST FORECAST It is getting cooler again over the coming week, with mostly sunny weather giving clear nights which should see temperatures on higher slopes drop below freezing overnight. At present though, it is still some way off for certainty. It's looking like the end of the weekend and the start of next week should see temperatures staying around freezing in the daytime too and fresh snowfall arrive.

CANADA WEST REPORT It's beginning to look a lot like wintertime in western Canada with up to 40cm (16 inches) of snow reported lying at Big White ski area in BC after successive snowfalls, although opening day there is more than a month away still. Opening sooner should be Nakiska, at the end of next week, then three or four more ski areas in Alberta early in November: Sunshine, Lake Louise, Norquay near Banff and Marmot Basin up near Jasper; all are already looking nice and snowy

CANADA WEST FORECAST Staying very cold in the western Canadian mountains with almost mid-winter temps, double-digits below freezing for most of the week. More snowfall on Wednesday/Thursday then alternating sunny/cloudy days though no more snow in the immediate forecast.

CANADA EAST REPORT Some cold weather and the first dusting of snow in Quebec and Ontario over the past week. But it has since warmed up and some areas have seen subsequent rain, so nowhere looking close to opening so far.

CANADA EAST FORECAST A sunny latter half of the week with quite warm temperatures even in the afternoon but then getting cooler at the weekend with the chance of snow. Although precipitation is more likely to fall as rain in more northerly areas on higher slopes later in the weekend.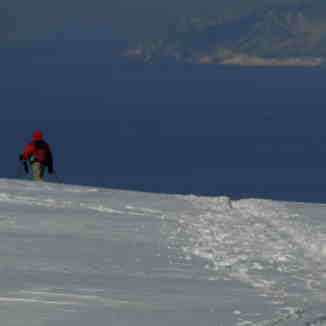 JAPAN REPORT Some more snow up high in Hokkaido last week with Niseko posting some 'snow dusting' images. But, on the whole, it remains generally too warm for much snow to settle yet.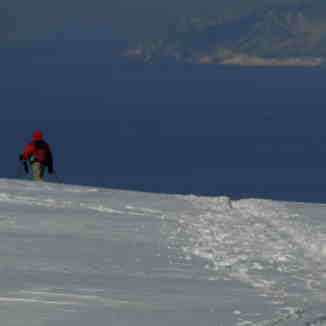 JAPAN FORECAST A mixture of sunshine and showers in the Japanese mountains with temperatures getting below freezing on higher slopes overnight, 2-15 degrees above at the base. Southern HemisphereWe're down to two ski areas still open in the Southern Hemisphere for 2020, both in New Zealand, both on the North Island and indeed both on Mt Ruapehu. The other Kiwi area that had still been operating last week, Cardrona, ended its 2020 season last Sunday. Both Turoa (50/125cm / 20/50cm) and Whakapapa (12/102cm / 5/41") hope to stay open for another month between them, to mid-November (or 'Snowvember' as they like to call it) if the snow lasts. That's only a few weeks before the start of summertime, by the meteorological measure of the seasons in the Southern Hemisphere. Tūroa, however, is closed for the next fortnight when it will reopen for a final fortnight. In the meantime, Whakapapa is open to the end of the month. The weather has been changeable with some clear sunny days, but also periods of rain and at the coldest parts of the day there's been more snow. Temperatures have been dipping below freezing on the slopes at night but have been climbing as high as 10 degrees above freezing in the afternoon at the base. Whakapapa has the most terrain open with 20km (13 miles) of runs, double the amount skiable at Turoa. The spring weather looks set for the week ahead with sunshine and showers almost daily and temperatures gradually climbing.