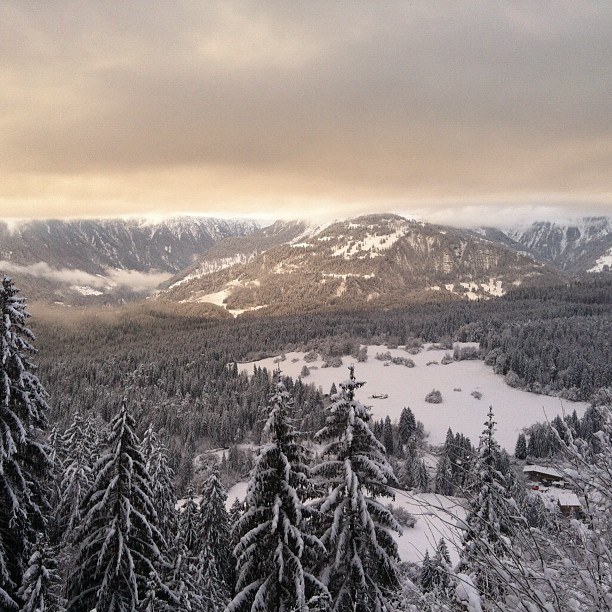 Fotoğraf kredisi: HappySteppi
Flims Laax Falera ziyareti
Flims Laax Falera seyahatinizi planlamanıza yardımcı olacak faydalı tatil yeri bilgileri
Sezon başlangıcı

5 Nov 2022

Sezon sonu

16 Apr 2023

Konaklama

—

Restoranlar | Barlar

17 | 33

En Yakın Havaalanı

Zurich

En Yakın Tren İstasyonu

Ilanz

Turizm Ofisi Web Sitesi
Turizm Ofisi Telefonu

+41 81 927 70 01
---
Flims Laax Falera Özellikleri
Flims Laax Falera arazisi şunlar içerir::
Halfpipe

2

Kayak parkları

3

X-Ülke
Kayak Kiralama

—
Ed Leighs Money Savings Tips whilst visiting Flims Laax Falera
Flims Laax Falera tesisleri nasıl bir yer?
LAAX - Flims Laax Falera, an experience in the purest sense. Because LAAX - Flims Laax Falera has so much more on offer for everyone. Because LAAX - Flims Laax Falera isn't just a ski resort. LAAX - Flims Laax Falera will make all your Alpine dreams come true. There's something to satisfy everyone's wishes here with a wide selection of services to choose from, from mountain-side restaurants to places where you can rent the latest ski gear to accommodation.
An integrated source of Alpine winter experiences.
The LAAX winter resort in Graubünden, made up of the villages of Flims, Laax and Falera, is run and marketed by the Weisse Arena Gruppe, an organization which grew out of the merger between the ski-lift and cable car operators Bergbahnen Crap Sogn Gion and Bergbahnen Flims in early 1996. The group now boasts five 100% subsidiaries in the following sectors: ski lifts and cable cars, hotels and restaurants, ski/snowboard hire, ski/snowboard lessons, and management; as well as participations in the Flims Laax Falera tourism organization, in Startgels AG and in Finanz Infra AG. This has made the Weisse Arena Gruppe a successful and multi award-winning, integrated service provider in Alpine winter experiences.
LAAX, the embodiment of your winter dreams.
As a destination, LAAX is all about individuality. Younger visitors and the young at heart can enjoy the unbridled freedom of LAAX's freeride snowing or the snow parks, whilst families can take their little snow acrobats along to the three kids' villages. Skiers of all abilities and all ages can benefit from lessons at our excellently organized ski and snowboard schools on the most fabulous slopes and accomplished skiers in the making can learn how to put the finishing touches to their techniques. LAAX embodies a youthful, dynamic zest for life and offers quality and service of the highest standard.
220 kilometres of piste and four new valley runs with snow guaranteed
Boasting the Vorab glacier the LAAX winter sports resort, 70% of which is at an altitude of between 2,000 and 3,000 metres above sea-level, is amongst the most reliable places to find snow in the Alps. As a result, the winter season starts in LAAX as early as mid-November. The five lift facilities which carry skiers from the three base stations up into the winter sports area reduce waiting times and offer passengers all the latest comforts. LAAX boasts over 220 kilometres of varied piste, 25 of them covered with artificial snow, and over 27 lift systems with the capacity to transport in excess of 40,000 passengers an hour. The expansion of the snow-cannon facilities means that visitors to the region can enjoy even greater convenience. Since the start of the 2007/08 season, there have been four valley runs available where snow is guaranteed, enabling visitors to enjoy the runs down to the base stations in Flims, Laax and Falera all winter long. What's more, the piste leading down into Laax has been kitted out with a new piste-lighting system, allowing night-time descents.
Flims Laax Falera Arnsberg Konum Haritasını İnceleyin
Etkileşimli Flims Laax Falera parkur ve pist haritası. Bölge kırsalını dolaşmak için pist ve parkurların yanı sıra çevredeki arazi ve dağ yapısını görüntüleyin. Kayak merkezi işaretlerine tıklayarak yakındaki kayak merkezlerini bulun ve karşılaştırın.
Flims Laax Falera Canlı Hava Durumu
Tatil yeri
Kar Kalınlığı
Sıca. (°

C

)
Rüzgar (

km/h

)
Hava Durumu
Teleferik Üst:
Teleferik Orta:
Teleferik Alt:

2.7

 

m
Bir Flims Laax Falera ziyareti için en karlı ay hangisidir?
Ocak
Ortalama: 3.4 haftalık kar günleri
Flims Laax Falera merkezindeki en karlı hafta, Ocak ayının 2. haftasıdır. Bu hafta boyunca genellikle 3.4 karlı gün ve
44
cm
kar yağışı vardır. Aşağıda yer alan Flims Laax Falera Kar Geçmişi grafiklerine göz atın.
Flims Laax Falera Ziyaretçi Yorumları
Switzerland 'den Roger yazıyor:
The resort is overpriced and not customer-oriented. We bought tickets wich had to be cancelled because of Covid. The refunded tickets where only available for one season. After we did not use it, it was lost, though we payed for it.
It's unbelievable that so many people pay these prices. Though there are a lot of alternatives.
Flims Laax Falera ile ilgili 22 yorum daha okuyun veya kendi yorumunuzu gönderin
Flims Laax Falera yakınındaki tatil yerleri
Flims Laax Falera yakınındaki kayak merkezlerini keşfedin. Oradaki kayak merkezi rehberlerini görmek için aşağıya tıklayın.