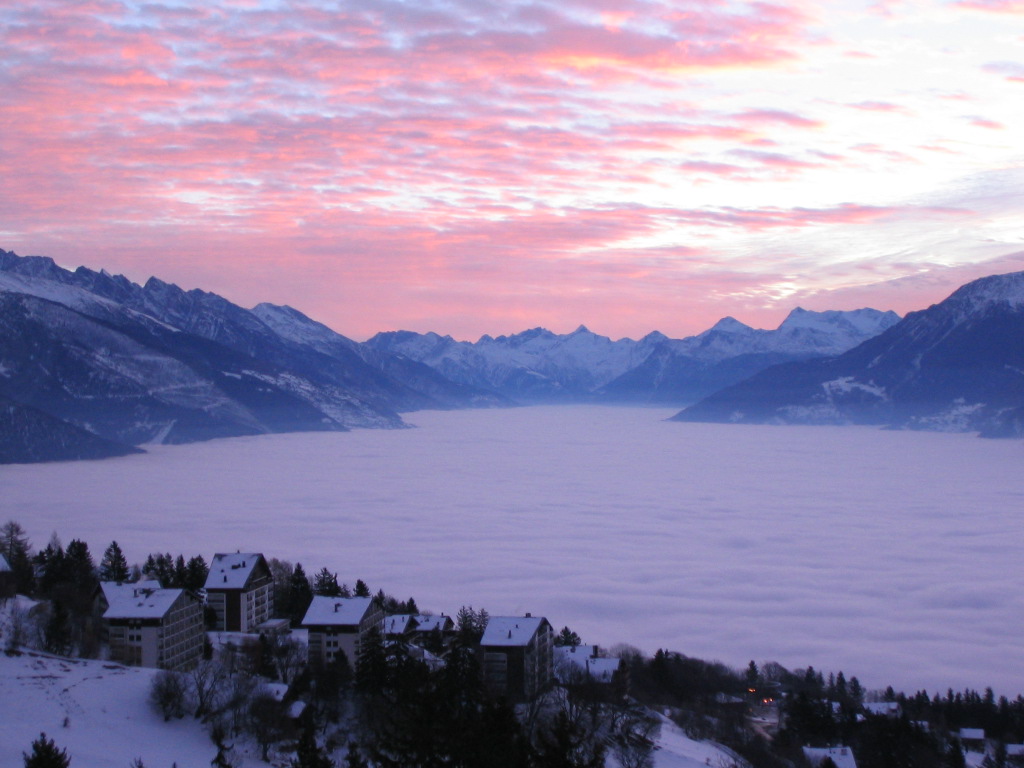 Fotoğraf kredisi: lynn
Crans Montana ziyareti
Crans Montana seyahatinizi planlamanıza yardımcı olacak faydalı tatil yeri bilgileri
Sezon başlangıcı

7 Nov 2020

Sezon sonu

6 Jun 2021

Konaklama

—

Restoranlar | Barlar

80 | 15

En Yakın Havaalanı

Geneva

En Yakın Tren İstasyonu

Sierre

Turizm Ofisi Web Sitesi
Turizm Ofisi Telefonu

—
---
Crans Montana Özellikleri
Crans Montana arazisi şunlar içerir::
Halfpipe

1

Kayak parkları

1

X-Ülke
Kayak Kiralama

—
Crans Montana tesisleri nasıl bir yer?
Situated on a sun-soaked high plateau, Crans Montana offers its guests an impressive view of the majestic peaks from the Matterhorn to Mont Blanc. The 160 km of slopes, which incorporate 26 of the most modern cable railways, offer skiers and snowboarders challenging terrain. Crans Montana has forty kilometres of cross country ski trails and 60 kilometres of groomed winter hiking paths offer adventure in a snowy landscape. The hospitality and the wide range of cultural and sporting events at Crans Montana will make any stay an experience. Shop until you drop, then eat until you pop. Plenty to do here for all tastes. Night-life is lively too.
Crans Montana Arnsberg Konum Haritasını İnceleyin
Etkileşimli Crans Montana parkur ve pist haritası. Bölge kırsalını dolaşmak için pist ve parkurların yanı sıra çevredeki arazi ve dağ yapısını görüntüleyin. Kayak merkezi işaretlerine tıklayarak yakındaki kayak merkezlerini bulun ve karşılaştırın.
Crans Montana Canlı Hava Durumu
Tatil yeri
Kar Kalınlığı
Sıca. (°

C

)
Rüzgar (

km/h

)
Hava Durumu
Teleferik Üst:

Teleferik Orta:

Teleferik Alt:

3.0

 

m
En son web kamerası Bir Crans Montana ziyareti için en karlı ay hangisidir?
Mart
Ortalama: 4.6 haftalık kar günleri
Crans Montana merkezindeki en karlı hafta, Mart ayının 1. haftasıdır. Bu hafta boyunca genellikle 4.6 karlı gün ve
44
cm
kar yağışı vardır. Aşağıda yer alan Crans Montana Kar Geçmişi grafiklerine göz atın.
Crans Montana Ziyaretçi Yorumları
Luxembourg 'den D H yazıyor:
Just back from a marvellous week in Crans Montana in the Swiss mountains. I have been there 8 times in 7 years. Previously I was not always satisfied by the conditions on the ski runs but this winter every ski run was perfectly prepared.
Some older cable cars have been replaced by new ones, transporting more people in a shorter time. So, even if there may be fewer cable cars than in the past, this is a perfect place for people who like good ski runs and lovely mountain landscapes. (OK, those who are looking for après-ski will be disappointed).
I truly hope I will be able to come back next year. DH
Crans Montana ile ilgili 15 yorum daha okuyun veya kendi yorumunuzu gönderin
Crans Montana yakınındaki tatil yerleri
Crans Montana yakınındaki kayak merkezlerini keşfedin. Oradaki kayak merkezi rehberlerini görmek için aşağıya tıklayın.