Title
Announcement.
To view events in Davos please click this link or copy and paste it to your browser as there are too many to list here:
https://www.davos.ch/en/winter/activities/
https://www.davos.ch/en/davos-klosters/events/top-events/
Information Supplied
6 Nov 2022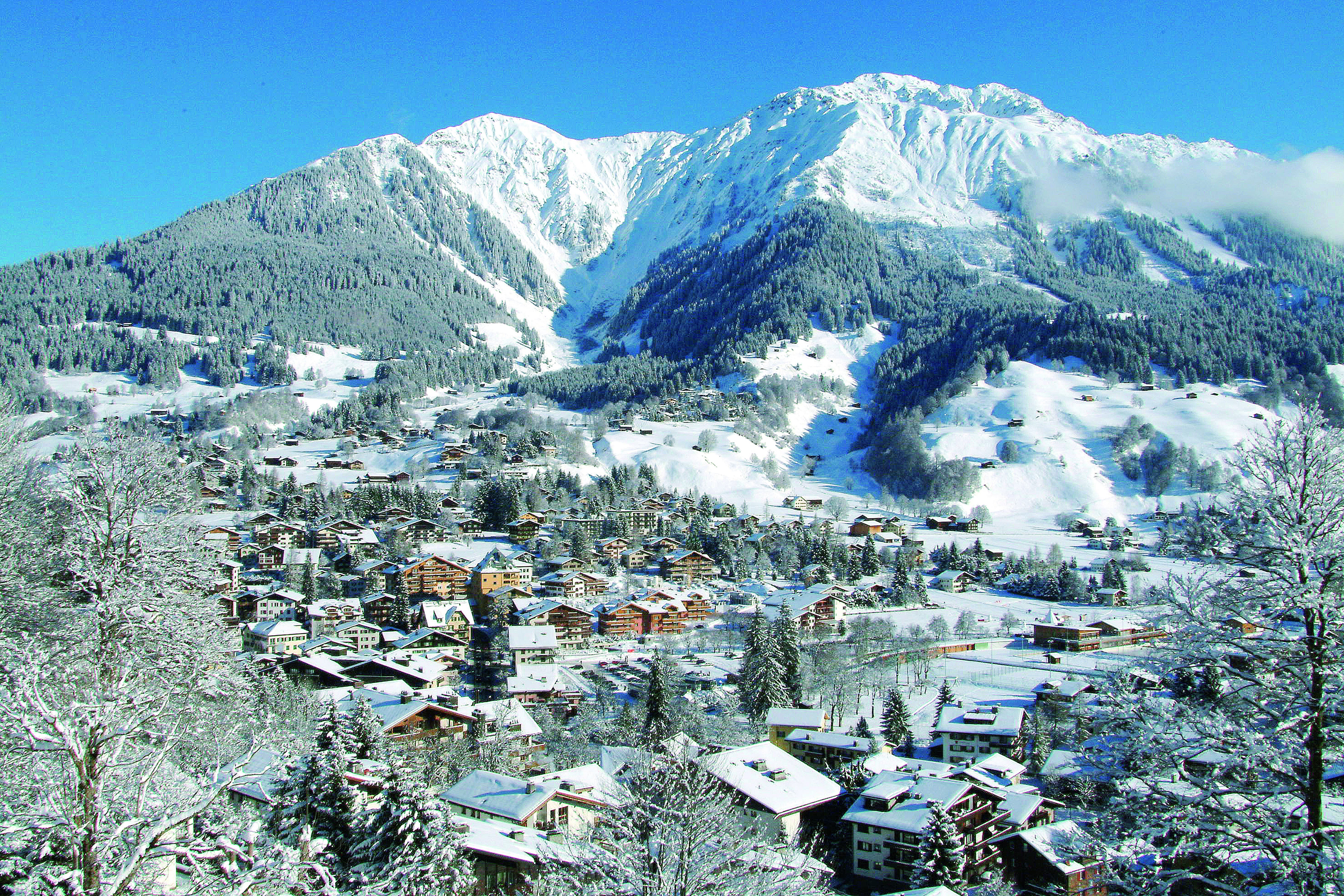 Fotoğraf kredisi: Destination Davos Klosters
Davos ziyareti
Davos seyahatinizi planlamanıza yardımcı olacak faydalı tatil yeri bilgileri
Sezon başlangıcı

18 Nov 2022

Sezon sonu

23 Apr 2023

Konaklama

—

Restoranlar | Barlar

35 | 22

En Yakın Havaalanı

Zurich

En Yakın Tren İstasyonu

Davos Platz

Turizm Ofisi Web Sitesi
Turizm Ofisi Telefonu

+41 81 4152121
---
Davos Özellikleri
Davos arazisi şunlar içerir::
Halfpipe

2

Kayak parkları

3

X-Ülke
Kayak Kiralama

—
Davos tesisleri nasıl bir yer?
Davos is a skiers town with 50 lifts and 300km of prepared runs. The top lift is at 2844 meters. There are 3 mountain trains, 12 cable cars, 14 chair lifts, 24 T-bars, 5 childrens tows and 2 childrens escalators on 7 mountains (1 east facing, 2 west facing, 2 south facing, 2 skiable on all faces being possible to stay in the sun all day).
The area has 12 marked alpine walking trails, 1 avalanche training center, 4 fun parks, 4 sled runs, 35 on-piste restaurants, 1 natural ice skating rink (free and free ice skates supplied), 2 commercial ice rinks (1 inside & 1 outside), 2 train stations (Dorf and Platz Dorf being 100 meters from Parsenn biggest posted skiable vertical drop at 1900m). Biggest off-piste vertical drop is 2200m.
The longest marked piste is 15 km, longest off-piste is 24km. There are 13 marked but unprepared and uncontrolled off-piste runs, 140 off-piste tours of various difficulties from advanced to expert and the regional day pass includes all mountains, all buses in Davos and Klosters and trains between Kublis and Glaris. The most advanced skiing is off-piste with a few day tours without walking and unlimited non-walking powder skiing between pistes and resorts. A guide is essential.
Davos/Klosters has 3 in-town beginner areas and several tree runs which are open in the worst weather making it skiable every day of the season. The trail/piste maps are too big to be displayed with only the main ski area of Parsenn/Gotchna listed. The 7th mountain, Shatzalp, is open for skiing with access via a mountain railway from the middle of town or from Hauptetälli on Parsenn through the gallery (only with a guide) with a double chairlift and 2 surface lifts. A separate ticket is necessary to use the facilities on Schatzalp. Pischa is a free-ride mountain with cable-car access, with the rest of the south facing slope left as natural snow for learning to ski and ride powder. There are also 6 advanced off-piste runs to the valleys on all sides from 6 to 12 km long with bus access back to the cable car or town.
Davos Arnsberg Konum Haritasını İnceleyin
Etkileşimli Davos parkur ve pist haritası. Bölge kırsalını dolaşmak için pist ve parkurların yanı sıra çevredeki arazi ve dağ yapısını görüntüleyin. Kayak merkezi işaretlerine tıklayarak yakındaki kayak merkezlerini bulun ve karşılaştırın.

Davos Canlı Hava Durumu
Tatil yeri
Kar Kalınlığı
Sıca. (°

C

)
Rüzgar (

km/h

)
Hava Durumu
Teleferik Üst:

1.2

 

m

Teleferik Orta:
Teleferik Alt:

0.02

 

m
Bir Davos ziyareti için en karlı ay hangisidir?
Şubat
Ortalama: 4.4 haftalık kar günleri
Davos merkezindeki en karlı hafta, Şubat ayının 1. haftasıdır. Bu hafta boyunca genellikle 4.4 karlı gün ve
45
cm
kar yağışı vardır. Aşağıda yer alan Davos Kar Geçmişi grafiklerine göz atın.
Davos Ziyaretçi Yorumları
Germany 'den Ranger dad yazıyor:
Yes, it's a bit dated but this one is like a vintage car that gets better with age. The skiing is epic, long rolling piste. Some steep stuff around Klosters. Lots of off-piste and of course, it's in the best snow location. It's a must go.
Davos ile ilgili 12 yorum daha okuyun veya kendi yorumunuzu gönderin
Davos yakınındaki tatil yerleri
Davos yakınındaki kayak merkezlerini keşfedin. Oradaki kayak merkezi rehberlerini görmek için aşağıya tıklayın.