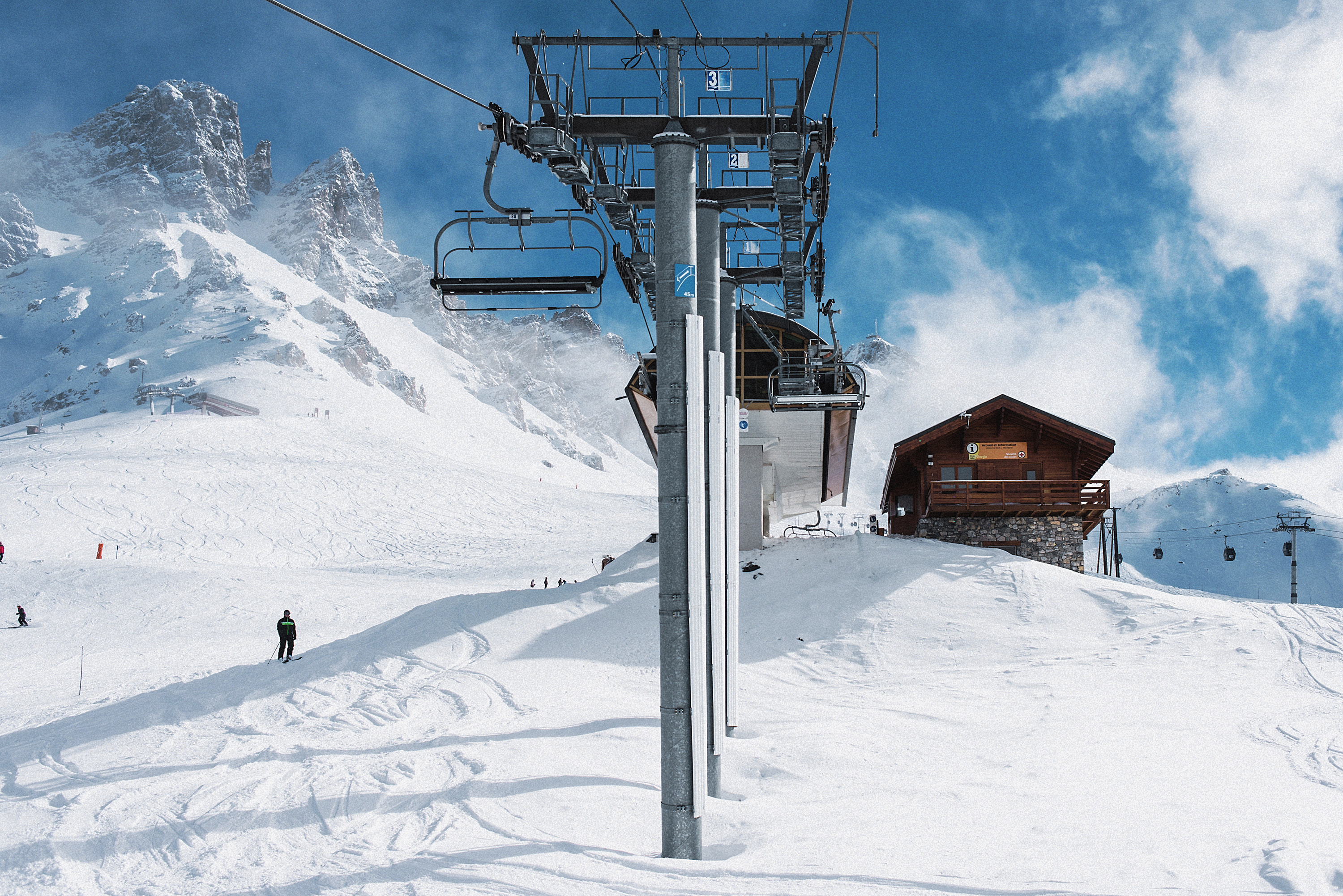 Fotoğraf kredisi: David Andre
Méribel ziyareti
Méribel seyahatinizi planlamanıza yardımcı olacak faydalı tatil yeri bilgileri
Sezon başlangıcı

26 Nov 2022

Sezon sonu

8 May 2023

Konaklama

—

Restoranlar | Barlar

110 | —

En Yakın Havaalanı

Megève or Lyon

En Yakın Tren İstasyonu

Moutiers

Turizm Ofisi Web Sitesi
Turizm Ofisi Telefonu

+33479086001
---
Méribel Özellikleri
Méribel arazisi şunlar içerir::
Halfpipe

1

Kayak parkları

2

X-Ülke
Kayak Kiralama

—
Ed Leighs Money Savings Tips whilst visiting Méribel
Méribel tesisleri nasıl bir yer?
Situated at the heart of the 3 Vallées, Meribel is famed for its picturesque wooden chalets and friendly family atmosphere. Americans certainly prefer Meribel; the village attracts a third of all U.S. winter visitors to France. The village has 41 ski lifts in its immediate area to serve 63 groomed ski runs that total 150 kilometers. One of the most popular and famous run in Meribel is the Combe Vallon which can be found on the 2952 meter high Mont Vallon. The off-piste in Meribel is second to none with vast amounts easily accessible from the lifts. The interconnected resorts share 600 km of terrain and 167 lifts which makes the 3 Vallées the largest ski area in the World.
Méribel Arnsberg Konum Haritasını İnceleyin
Etkileşimli Méribel parkur ve pist haritası. Bölge kırsalını dolaşmak için pist ve parkurların yanı sıra çevredeki arazi ve dağ yapısını görüntüleyin. Kayak merkezi işaretlerine tıklayarak yakındaki kayak merkezlerini bulun ve karşılaştırın.

Méribel Canlı Hava Durumu
Tatil yeri
Kar Kalınlığı
Sıca. (°

C

)
Rüzgar (

km/h

)
Hava Durumu
Teleferik Üst:
Teleferik Orta:
Teleferik Alt:
Bir Méribel ziyareti için en karlı ay hangisidir?
Aralık
Ortalama: 3.0 haftalık kar günleri
Méribel merkezindeki en karlı hafta, Aralık ayının 2. haftasıdır. Bu hafta boyunca genellikle 3.0 karlı gün ve
46
cm
kar yağışı vardır. Aşağıda yer alan Méribel Kar Geçmişi grafiklerine göz atın.
Méribel Ziyaretçi Yorumları
United Kingdom 'den Baz yazıyor:
Been coming to 3v a long time, and am usially in Meribel Valley a lot for skiing. I don't stay there as i"m in Belleville Valley accomm. But always had a 3v pass as i do this year. I used to love the snowparks in Meribel Valley. Back in the day it used to have 2 great high standard parks, with Moon Park and the one that became Area 43 above Mottaret. This is what you should be able to find in a world class resort. Unfortunately, it seems Meribel have decided to give up on catering for this market in a meaningful way. Moon Park became nothing more than rollers a while ago, and this year Area 43 has gone, and all that's left is a line of small kickers. The XL line that used to have 3 consistently well shaped huge jumps and sometimes some other large feature depending on volumes of snow, is gone. It has been replaced by some amateur-hour shaping of a maybe 10m kicker. It really is poor, the take offs are not in tune with the gradients of the landings so impact on landing is way heavier than it needs to be, even for a relatively small air like this one. You got less thump from the airtimes that were 3 or 4 times the size before. It really is a let down if you like park skiing. My suggestion would be go somewhere else if this is what you like doing. Val T is still generally worth a look in this dept, but Austria really seems to be the place for this now. Sad, because France really used to excel for the freeski crew.
Méribel ile ilgili 36 yorum daha okuyun veya kendi yorumunuzu gönderin
Méribel yakınındaki tatil yerleri
Méribel yakınındaki kayak merkezlerini keşfedin. Oradaki kayak merkezi rehberlerini görmek için aşağıya tıklayın.