Title
More Info at www.valgardena.it
Information Supplied
11 Apr 2022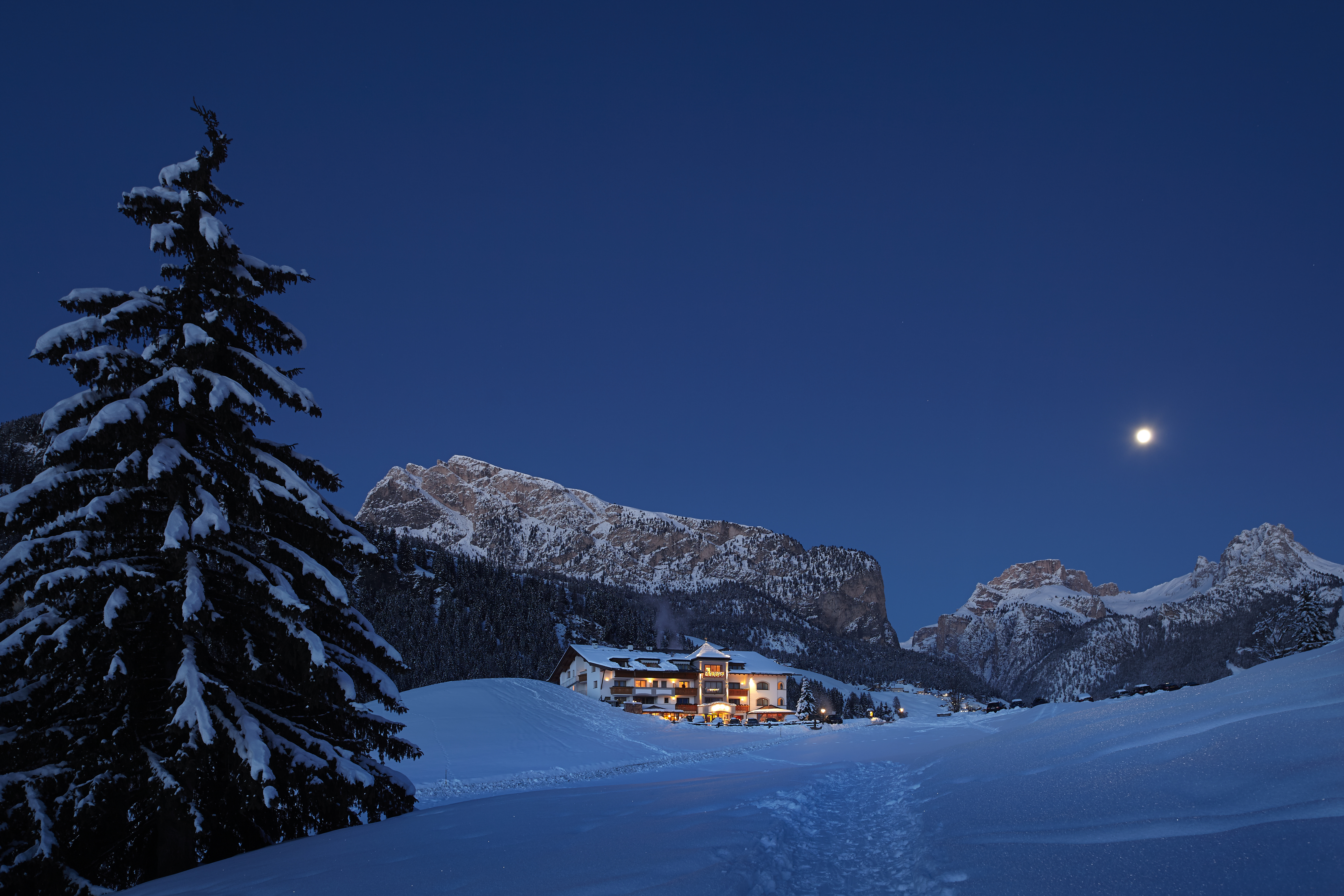 Fotoğraf kredisi: Gabriela
Selva Val Gardena ziyareti
Selva Val Gardena seyahatinizi planlamanıza yardımcı olacak faydalı tatil yeri bilgileri
Sezon başlangıcı

3 Dec 2022

Sezon sonu

11 Apr 2023

Konaklama

—

Restoranlar | Barlar

52 | 18

En Yakın Havaalanı

Verona, Innsbruck & Bolzano

En Yakın Tren İstasyonu

Bolzano / Bressanone

Turizm Ofisi Web Sitesi
Turizm Ofisi Telefonu

+39 0471 777 777
---
Selva Val Gardena Özellikleri
Selva Val Gardena arazisi şunlar içerir::
Halfpipe

2

Kayak parkları

3

X-Ülke
Kayak Kiralama

—
Selva Val Gardena tesisleri nasıl bir yer?
Selva Val Gardena includes the ski areas Selva, Castel-rotto, S.Cristina, Ortisei and Siusi. The area is connected with the Dolomiti Superski area and the nearby Alpe di Siusi. There are slopes etc to appeal to all abilities here.
Selva Val Gardena not only has written history due to its winter sports champions, but today it is still the annual meeting point of the world's elite.
With its connection to Dolomiti Superski, the world's largest ski carousel and the nearby Alpe di Siusi, Val Gardena is the Eldorado for all winter sports lovers.
With the Skipass Dolomiti Superski you have access to all lift facilities in the Dolomites with 500km interconnected slopes surrounding the Sella Group and a total of 1.220 km slopes in 12 zones. Low and steep pistes, easy and extreme downhill runs. The most modern lift facilities and romantic alpine hut experiences. There are many surprises and offers waiting for you.
Selva Val Gardena Arnsberg Konum Haritasını İnceleyin
Etkileşimli Selva Val Gardena parkur ve pist haritası. Bölge kırsalını dolaşmak için pist ve parkurların yanı sıra çevredeki arazi ve dağ yapısını görüntüleyin. Kayak merkezi işaretlerine tıklayarak yakındaki kayak merkezlerini bulun ve karşılaştırın.
Selva Val Gardena Canlı Hava Durumu
Tatil yeri
Kar Kalınlığı
Sıca. (°

C

)
Rüzgar (

km/h

)
Hava Durumu
Teleferik Üst:
Teleferik Orta:
Teleferik Alt:
Bir Selva Val Gardena ziyareti için en karlı ay hangisidir?
Şubat
Ortalama: 4.5 haftalık kar günleri
Selva Val Gardena merkezindeki en karlı hafta, Şubat ayının 1. haftasıdır. Bu hafta boyunca genellikle 4.5 karlı gün ve
36
cm
kar yağışı vardır. Aşağıda yer alan Selva Val Gardena Kar Geçmişi grafiklerine göz atın.
Selva Val Gardena Ziyaretçi Yorumları
Ireland 'den Steve S yazıyor:
Stayed in Santa Christina last week in January this year. Have skied in 8 resorts now including North Amaerica and have to say I was incredibly impressed with this one. The slopes are perfectly groomed every morning, the on-piste restaurants/bars offer excellent foods at reasonable prices, the atmosphere is friendly and adult; not so many children around which I liked.
The variety of slopes is incredible with plenty of fun parks/bordercross and in general just different things to do than just ski up and down! The sense of travel is second to none, we would often go to a different area for the day and then hit a few bars on the way back.
Apres-ski in the snow bar every evening was stomping with a good mix between German and Anglophone music. Not much in Santa Christina besides the snow bar but a short free bus ride away (2km) Selva has a bit more going on with at least three decent bars with live music.
Bit of a pain to get to/from Ireland but worth the 3 hour drive from Milan. I wouldn't recommend it for beginners (not many progression slopes and the slopes back to town are tricky in the evenings) but for intermediates and up it's a great place.
Selva Val Gardena ile ilgili 22 yorum daha okuyun veya kendi yorumunuzu gönderin
Selva Val Gardena yakınındaki tatil yerleri
Selva Val Gardena yakınındaki kayak merkezlerini keşfedin. Oradaki kayak merkezi rehberlerini görmek için aşağıya tıklayın.