Warth-Schröcken ziyareti
Warth-Schröcken seyahatinizi planlamanıza yardımcı olacak faydalı tatil yeri bilgileri
Sezon başlangıcı

—

Sezon sonu

—

Konaklama

—

Restoranlar | Barlar

— | —

En Yakın Havaalanı

—

En Yakın Tren İstasyonu

—

Turizm Ofisi Web Sitesi
Turizm Ofisi Telefonu

+43 / 5583 / 2255
---
Warth-Schröcken Özellikleri
Warth-Schröcken arazisi şunlar içerir::
Halfpipe

No

Kayak parkları

—

X-Ülke

—

Kayak Kiralama

—
Warth-Schröcken tesisleri nasıl bir yer?
Warth-Schroecken (or Warth-Schröcken), in Austria, is a large resort with 14 lifts that offers skiers an impressive 785 metres (2575 feet) of vertical descent. Warth-Schroecken (or Warth-Schröcken) has 66 kilometers (41 miles) of pistes. This area is part of the single Ski Arlberg pass which is also valid for St Anton plus Stuben am Arlberg, St. Christoph, Lech, Zürs, Sonnenkopf/Klösterle and Pettneu. A free bus links all these areas.
Warth-Schröcken Arnsberg Konum Haritasını İnceleyin
Etkileşimli Warth-Schröcken parkur ve pist haritası. Bölge kırsalını dolaşmak için pist ve parkurların yanı sıra çevredeki arazi ve dağ yapısını görüntüleyin. Kayak merkezi işaretlerine tıklayarak yakındaki kayak merkezlerini bulun ve karşılaştırın.

Warth-Schröcken Canlı Hava Durumu
Tatil yeri
Kar Kalınlığı
Sıca. (°

C

)
Rüzgar (

km/h

)
Hava Durumu
Teleferik Üst:
Teleferik Orta:
Teleferik Alt:
En son web kamerası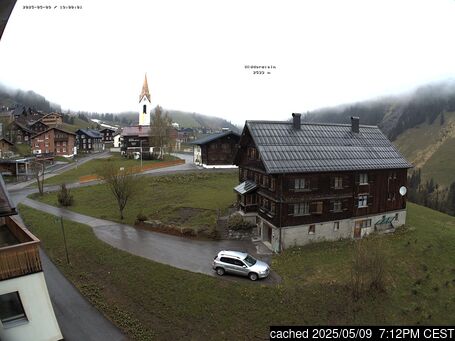 Bir Warth-Schröcken ziyareti için en karlı ay hangisidir?
Ocak
Ortalama: 3.6 haftalık kar günleri
Warth-Schröcken merkezindeki en karlı hafta, Ocak ayının 2. haftasıdır. Bu hafta boyunca genellikle 3.6 karlı gün ve
74
cm
kar yağışı vardır. Aşağıda yer alan Warth-Schröcken Kar Geçmişi grafiklerine göz atın.
Warth-Schröcken Ziyaretçi Yorumları
United Kingdom 'den Howard Beanland yazıyor:
My wife and I originally skied in Warth-Schröcken in March 2014 when we made the trek across from St Christoph a couple of times. We liked the resort and the runs so decided to spend a full week there this January. Although the skiing, in Warth, is rather limited, there's enough to keep a competent intermediate happy for a couple of days. The black runs (W1, W2 and W8) from the Saloberkopf are pretty easy and within the scope of most intermediates. The resort is not great for beginners though. The red run down to Warth is quite steep, and the only nursery slopes, low down, are adjacent to the village on either side of the road. However, the newly constructed blue run (W23) offers an easier, if narrow alternative route back to Warth village. There's also a new narrow but pleasant red ski route down to Schöcken which is regularly pisted. There's no lift back but there are frequent buses to the Hochtannberg Pass and Warth.
The great advantage of Warth is the Auenfeldjet connection to Lech. This takes about 15 minutes to its end, though on the return journey you can ski to the bottom Auenfeldjet station and get back to connecting lifts in about 9 minutes. Accommodation and restaurant prices, in Warth, are much cheaper than in Lech so it provides a low cost alternative for the budget conscious. It's possible to ski from Lech to Zürs on the Weisse Ring route. The only way to ski back to Lech, however, is to use ski route 33 to Zug and either complete the Weisse Ring or use ski route 56 back to Lech (not open when we were there). There are buses which plough between Lech and Alpe Rauz (the link to St Anton and Stuben) but we found them such a bun fight the previous year that we didn't bother this time. A better alternative, if there are four or more of you, is to use the VW taxis which are quite cheap.
If you've got transport and want to ski elsewhere, the Drei Täler pass covers Damuls (45 minute drive) and several other small resorts in the Bregenzerwald
If you're after lively après-ski, then don't go to Warth. Apart from a couple of igloos next to the pistes which filled up during happy hour with Germans singing drinking songs, there's not much going on. There are about half a dozen restaurants and cafes which provide the usual Austrian fare. If you're self catering, bring as much as you can with you, as the solitary Spar does not have a great choice of food.
In summary, quiet resort with a good snow record which is fairly cheap and has access to a large ski area.
Warth-Schröcken hakkında kendi yorumunuzu yapmak için tıklayın
Warth-Schröcken yakınındaki tatil yerleri
Warth-Schröcken yakınındaki kayak merkezlerini keşfedin. Oradaki kayak merkezi rehberlerini görmek için aşağıya tıklayın.