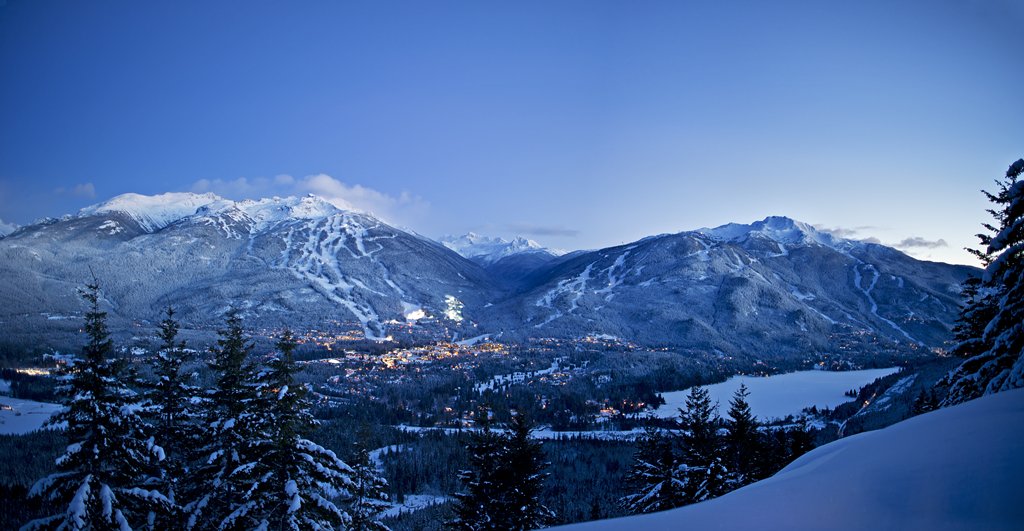 Fotoğraf kredisi: Snow Forecast Admin
Whistler Blackcomb ziyareti
Whistler Blackcomb seyahatinizi planlamanıza yardımcı olacak faydalı tatil yeri bilgileri
Sezon başlangıcı

25 Nov 2021

Sezon sonu

23 May 2022

Konaklama

—

Restoranlar | Barlar

93 | 93

En Yakın Havaalanı

Vancouver

En Yakın Tren İstasyonu

Vancouver

Turizm Ofisi Web Sitesi
Turizm Ofisi Telefonu

+1/604/9324211
---
Whistler Blackcomb Özellikleri
Whistler Blackcomb arazisi şunlar içerir::
Halfpipe

1

Kayak parkları

5

X-Ülke
Kayak Kiralama

—
Whistler Blackcomb tesisleri nasıl bir yer?
Voted the No.1 resort in N.America for the last few years, Whistler offers unrivaled skiing and night life. The two mountains, Blackcomb and Whistler should keep you busy for weeks, with kilometer after kilometer of piste. Then there is the off-piste at Whistler, acres of it, coupled with 11.63m average of snow a year, one of the biggest terrain parks in the world and tree skiing you cannot get bored of. One of the team had worked for a season there and reckoned he could still get lost. Off the piste at Whistler there is plenty to do with a large selection of restaurants, a tube park, zip line, bungee jumping and activities to boot.
Whistler Blackcomb Arnsberg Konum Haritasını İnceleyin
Etkileşimli Whistler Blackcomb parkur ve pist haritası. Bölge kırsalını dolaşmak için pist ve parkurların yanı sıra çevredeki arazi ve dağ yapısını görüntüleyin. Kayak merkezi işaretlerine tıklayarak yakındaki kayak merkezlerini bulun ve karşılaştırın.
Whistler Blackcomb Canlı Hava Durumu
Tatil yeri
Kar Kalınlığı
Sıca. (°

C

)
Rüzgar (

km/h

)
Hava Durumu
Teleferik Üst:

2.0

 

m

Teleferik Orta:
Teleferik Alt:

2.0

 

m
En son web kamerası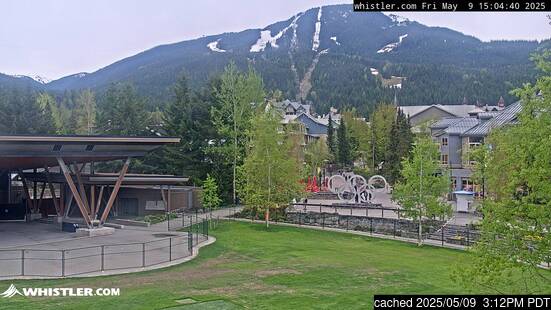 Bir Whistler Blackcomb ziyareti için en karlı ay hangisidir?
Kasım
Ortalama: 5.0 haftalık kar günleri
Whistler Blackcomb merkezindeki en karlı hafta, Kasım ayının 3. haftasıdır. Bu hafta boyunca genellikle 5.0 karlı gün ve
78
cm
kar yağışı vardır. Aşağıda yer alan Whistler Blackcomb Kar Geçmişi grafiklerine göz atın.
Whistler Blackcomb Ziyaretçi Yorumları
United States 'den Peter Hsu yazıyor:
"Get out of the hill." A staff walked away from my 7-year-old son badly fallen on the snow with his ankle twisted.
Yesterday, my son and I mistakenly ventured into a tough slope. I fell a few times, even once on top of a fence. I was careful and got back on the same side of the fence I fell on. At the end of the hill my son had a bad fall.
As I was busy picking up my son's ski a woman walked towards us. She told us we should not be here. I apologized and said we will be more careful next time. She then accused me of crossing a fence somewhere and threaten to take our ski pass away. I told her I did not and if they think we need to cross a fence to get here they would need to inspect the area better. She continued to force to admit that I crossed a fence. At one point my son naively mentioned that I have fallen on a fence once, and she took that as hard evidence that I lied. She seems very proud of herself at that point and proceeded to walk away from us. "Get out of the hill" she yelled. Not even checking how my son was doing.
She was only there to give of a piece of her mind, not to help us.
Whistler Blackcomb ile ilgili 184 yorum daha okuyun veya kendi yorumunuzu gönderin
Whistler Blackcomb yakınındaki tatil yerleri
Whistler Blackcomb yakınındaki kayak merkezlerini keşfedin. Oradaki kayak merkezi rehberlerini görmek için aşağıya tıklayın.