Brusson ziyareti
Brusson seyahatinizi planlamanıza yardımcı olacak faydalı tatil yeri bilgileri
Sezon başlangıcı

—

Sezon sonu

—

Konaklama

—

Restoranlar | Barlar

— | —

En Yakın Havaalanı

Turin

En Yakın Tren İstasyonu

Verres

Turizm Ofisi Web Sitesi
Turizm Ofisi Telefonu

+39 0125 300691
---
Brusson Özellikleri
Brusson arazisi şunlar içerir::
Halfpipe

—

Kayak parkları

—

X-Ülke

doğru

Kayak Kiralama

—
Brusson tesisleri nasıl bir yer?
Brusson is part of the Monterosa Ski area between the Aosta Valley and Piedmont. Champoluc and Gressoney La Trinite are also within this area. There are many lovely slopes within the whole area. Further information about Brusson is welcome.
Brusson Arnsberg Konum Haritasını İnceleyin
Etkileşimli Brusson parkur ve pist haritası. Bölge kırsalını dolaşmak için pist ve parkurların yanı sıra çevredeki arazi ve dağ yapısını görüntüleyin. Kayak merkezi işaretlerine tıklayarak yakındaki kayak merkezlerini bulun ve karşılaştırın.

Brusson Canlı Hava Durumu
Tatil yeri
Kar Kalınlığı
Sıca. (°

C

)
Rüzgar (

km/h

)
Hava Durumu
Teleferik Üst:
Teleferik Orta:
Teleferik Alt:
En son web kamerası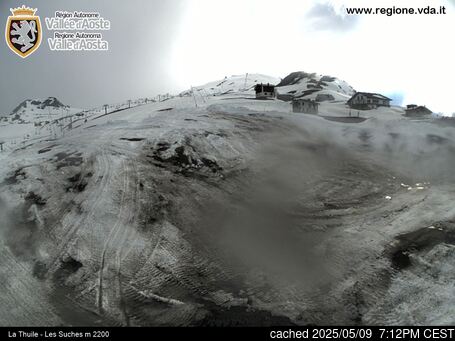 Bir Brusson ziyareti için en karlı ay hangisidir?
Kasım
Ortalama: 2.7 haftalık kar günleri
Brusson merkezindeki en karlı hafta, Kasım ayının 4. haftasıdır. Bu hafta boyunca genellikle 2.7 karlı gün ve
31
cm
kar yağışı vardır. Aşağıda yer alan Brusson Kar Geçmişi grafiklerine göz atın.