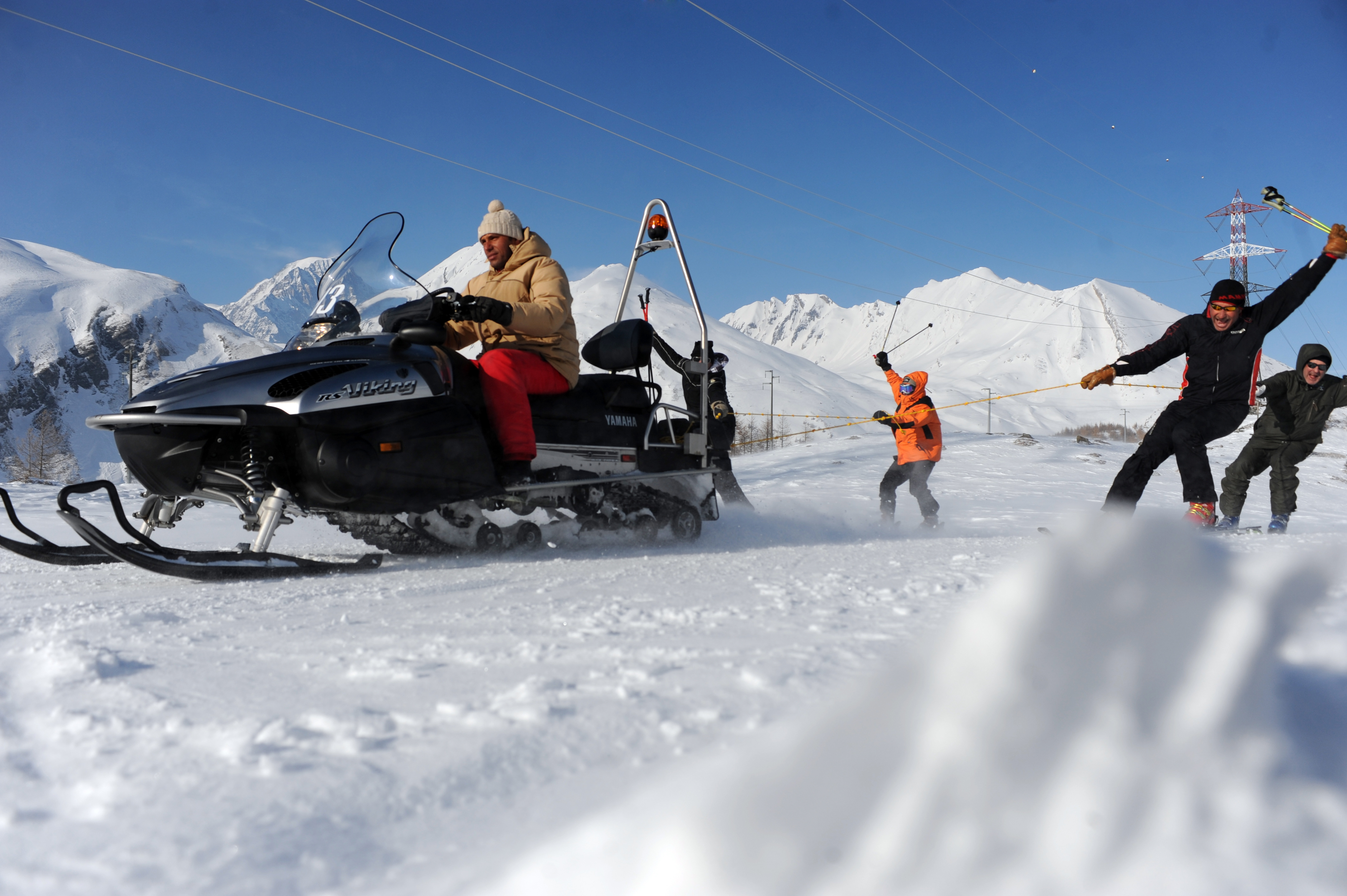 Fotoğraf kredisi: SKIMAN
La Thuile ziyareti
La Thuile seyahatinizi planlamanıza yardımcı olacak faydalı tatil yeri bilgileri
Sezon başlangıcı

2 Dec 2022

Sezon sonu

23 Apr 2023

Konaklama

—

Restoranlar | Barlar

24 | 28

En Yakın Havaalanı

Geneva/Turin or Milan Malpensa

En Yakın Tren İstasyonu

Pre St Didier

Turizm Ofisi Web Sitesi
Turizm Ofisi Telefonu

+39165884179
---
La Thuile Özellikleri
La Thuile arazisi şunlar içerir::
Halfpipe

—

Kayak parkları

1

X-Ülke
Kayak Kiralama

—
La Thuile tesisleri nasıl bir yer?
La Thuile, known as "Little Siberia" amongst the Italians, boasts to have the best snow conditions in the Alps at any given time. The north facing exposure and it's unique position in the Alps spreading over 2 countries on both sides of the main Alps so it gets snow from any direction, ensures that even the lowest routes down to the village rarely suffer poor conditions. In fact, for the last few seasons the runs down to the village have remained in good condition right up to the season's end, on the 25th April, each year. Over 150 km of pistes are on offer with a good mix of runs and you can ski over into France to La Rosiere all on one ski pass. Also included in the ski pass is the possibility to ski 2 days at other resorts in the Aosta valley with a free ski bus to Courmayeur and a public bus to Pila. Due to it's ratio of low number of hotel beds (approx 2000) to it's very efficient high lift capacity (50000 skiers per hour) queueing in La Thuile is never a problem. The on-mountain facilities in La Thuile have improved greatly over the past few seasons with the opening of some great new restaurants. Off the slopes there is adequate slope-side accommodation and there are good restaurants too. The closest to the ski lifts is the Planibel complex but there are many small family run hotels and chalets close to the ski lifts that offer a more personalised service and ambiance. Search them out, they are well worth it. The night life is not the best and is more subdued due to the low number of hotel beds in resort but one thing you can be sure of is a genuine welcome back for years to come. La Thuile is a seriously under-rated resort.
La Thuile Arnsberg Konum Haritasını İnceleyin
Etkileşimli La Thuile parkur ve pist haritası. Bölge kırsalını dolaşmak için pist ve parkurların yanı sıra çevredeki arazi ve dağ yapısını görüntüleyin. Kayak merkezi işaretlerine tıklayarak yakındaki kayak merkezlerini bulun ve karşılaştırın.

La Thuile Canlı Hava Durumu
Tatil yeri
Kar Kalınlığı
Sıca. (°

C

)
Rüzgar (

km/h

)
Hava Durumu
Teleferik Üst:

2.6

 

m

Teleferik Orta:
Teleferik Alt:

0.5

 

m
En son web kamerası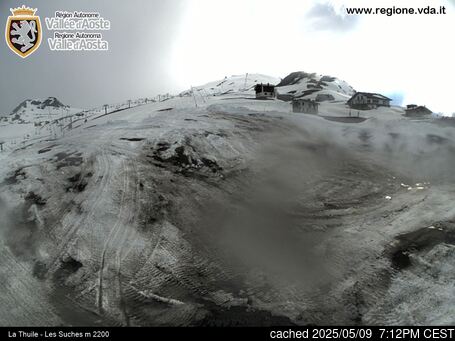 Bir La Thuile ziyareti için en karlı ay hangisidir?
Mart
Ortalama: 4.3 haftalık kar günleri
La Thuile merkezindeki en karlı hafta, Mart ayının 1. haftasıdır. Bu hafta boyunca genellikle 4.3 karlı gün ve
49
cm
kar yağışı vardır. Aşağıda yer alan La Thuile Kar Geçmişi grafiklerine göz atın.
La Thuile Ziyaretçi Yorumları
United Kingdom 'den Ross yazıyor:
La Thuile is a great all-year-round resort. We have been a number of times over the last 5 years both in summer and winter.
The mountain is good for the beginner and if you know where to go, great for the advanced skier and snowboarder. In summer the mtn biking is great and the views are incredible.
The hill is good value for money, especially compared to Chamonix and Courmayeur. Having a car is definitely a good idea if not staying in the resort as the Aosta valley is stuffed full of resorts, some you have heard of and many you haven't.
La Thuile ile ilgili 33 yorum daha okuyun veya kendi yorumunuzu gönderin
La Thuile yakınındaki tatil yerleri
La Thuile yakınındaki kayak merkezlerini keşfedin. Oradaki kayak merkezi rehberlerini görmek için aşağıya tıklayın.