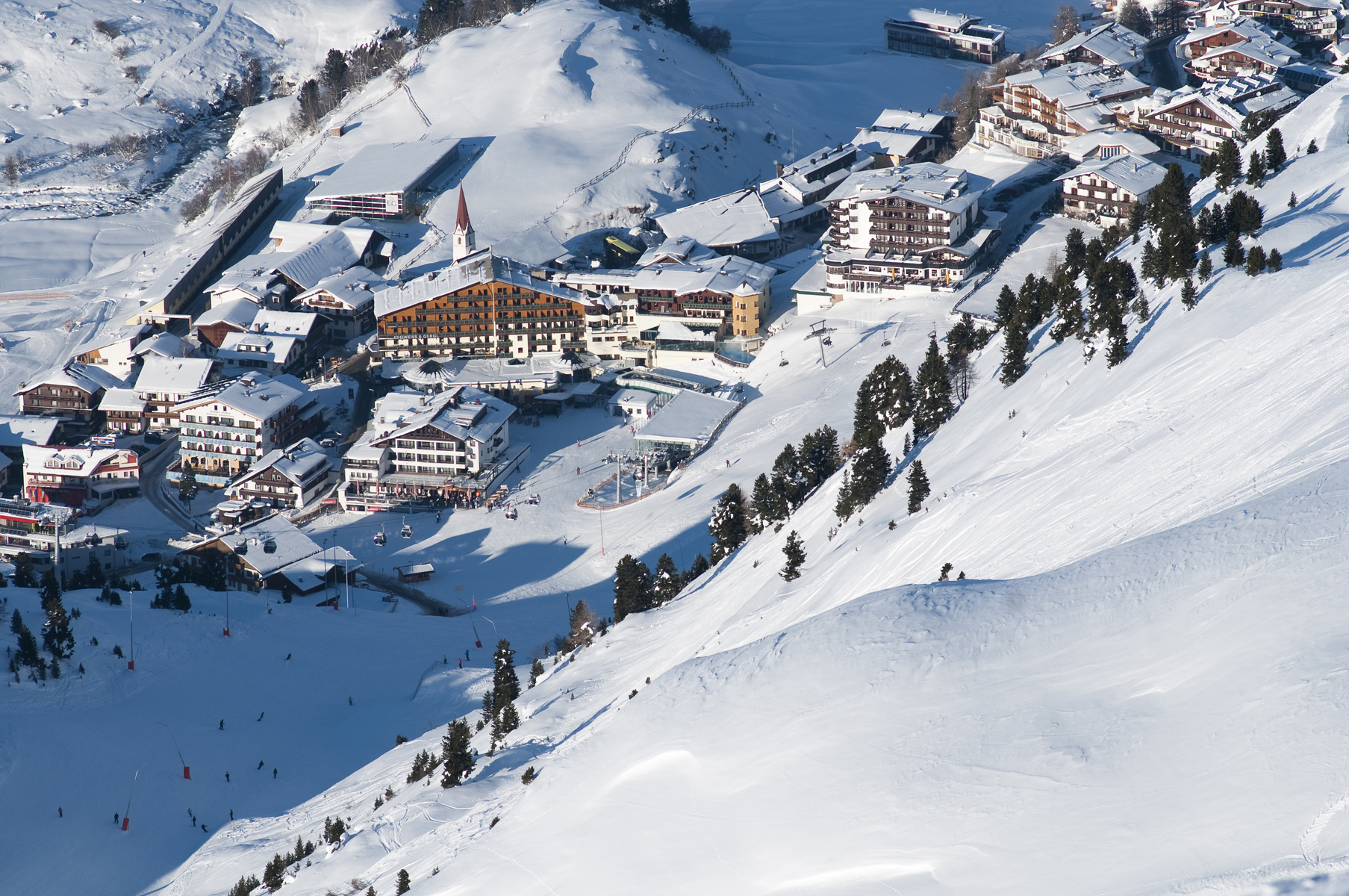 Fotoğraf kredisi: Frank
Obergurgl ziyareti
Obergurgl seyahatinizi planlamanıza yardımcı olacak faydalı tatil yeri bilgileri
Sezon başlangıcı

12 Dec 2021

Sezon sonu

24 Apr 2022

Konaklama

—

Restoranlar | Barlar

28 | 8

En Yakın Havaalanı

Innsbruck

En Yakın Tren İstasyonu

Sterzing

Turizm Ofisi Web Sitesi
Turizm Ofisi Telefonu

+435256 6469
---
Obergurgl Özellikleri
Obergurgl arazisi şunlar içerir::
Halfpipe

1

Kayak parkları

1

X-Ülke
Kayak Kiralama

—
Obergurgl tesisleri nasıl bir yer?
Obergurgl sits at the head of the Otzal Valley, a mere 90 minutes from Innsbruck and just 20 minutes from the larger resort of Sloden. Over 110 km of immaculate pistes offer good intermediate skiing and beginners should also find enough to keep them occupied for a week. Advanced skiers may have to look to the off-piste after a while or make the short journey to Solden after a few days to keep them happy. On the plus side, Obergurgl has an excellent snow record and there are, rarely any lift queues. The village, if you can call it that, is small and quiet. Not the liveliest of resorts but if it is the snow you came for then there is enough to feed and water you in the resort. If you get bored at Obergurgl, get a taxi to Solden which is much busier.
Obergurgl Arnsberg Konum Haritasını İnceleyin
Etkileşimli Obergurgl parkur ve pist haritası. Bölge kırsalını dolaşmak için pist ve parkurların yanı sıra çevredeki arazi ve dağ yapısını görüntüleyin. Kayak merkezi işaretlerine tıklayarak yakındaki kayak merkezlerini bulun ve karşılaştırın.
Obergurgl Canlı Hava Durumu
Tatil yeri
Kar Kalınlığı
Sıca. (°

C

)
Rüzgar (

km/h

)
Hava Durumu
Teleferik Üst:
Teleferik Orta:
Teleferik Alt:
Bir Obergurgl ziyareti için en karlı ay hangisidir?
Mart
Ortalama: 4.8 haftalık kar günleri
Obergurgl merkezindeki en karlı hafta, Mart ayının 1. haftasıdır. Bu hafta boyunca genellikle 4.8 karlı gün ve
45
cm
kar yağışı vardır. Aşağıda yer alan Obergurgl Kar Geçmişi grafiklerine göz atın.
Obergurgl Ziyaretçi Yorumları
United Kingdom 'den Howard Beanland yazıyor:
I would reiterate what most of the other reviews have said. The lift infrastructure is excellent with hardly any slow lifts or drag lifts. Consequently, there are few queues. However, the so-called Top Express link to Hochgurgl is hardly speedy, and it would probably be quicker to get on the frequent ski buses that plough up and down the valley. If you're expecting to see something like the link between Les Arc and La Plagne, you will be disappointed. The lift pass is quite expensive by Austrian standards, even allowing for the fact that it's valid in Sölden. The main lifts from the resort close promptly at 4 p.m., which, again, is early compared to other resorts.
The skiing and snow conditions were generally excellent, mostly of reds and blues, but there are a few 'token' blacks. There's probably more variety in Hochgurgl than Obergurgl. Good intermediate skiers would probably ski out the resort in a couple of days. Piste marking is poor - only one side of the piste is marked, which made it quite interesting when we found ourselves skiing in misty/snowy conditions. Signposting isn't great, either.
You need to bear in mind that this is one of the highest resorts in Austria. This is great for snow conditions and snow sureness, but the resort is also susceptible to high winds. So, on one day, despite the sunny weather, all of the resort lifts were closed, and on another day most of the lifts were closed in the morning with only the low-down lifts on the W of the resort operational.
It is possible on days like this to get the bus to Sölden, which is a lower resort. But, as everybody from Obergurgl seemed to be doing that on the day we went, there is the inevitable crowding and chaos on the narrow pistes down to Sölden. Another possibility on days such as these is to visit the fantastic motor cycle museum at Top Mountain Crosspoint. It's a must for motorcycle buffs and entry is included on most lift passes.
The resort is very quiet in the evening - great for oldies - but if you're looking for vibrant apres-ski, you'll need to look elsewhere. For those in self-catering accommodation, there are few shops selling Lebensmittel, and the largest shop in the village (Spar) closes at 4.30; just in time for you to miss out after your last run down to the resort (!)
Overall, though, it's a good resort for beginners and intermediates, especially later in the season when the lower Austrian resorts revert to slush in the afternoon.
Obergurgl ile ilgili 44 yorum daha okuyun veya kendi yorumunuzu gönderin
Obergurgl yakınındaki tatil yerleri
Obergurgl yakınındaki kayak merkezlerini keşfedin. Oradaki kayak merkezi rehberlerini görmek için aşağıya tıklayın.