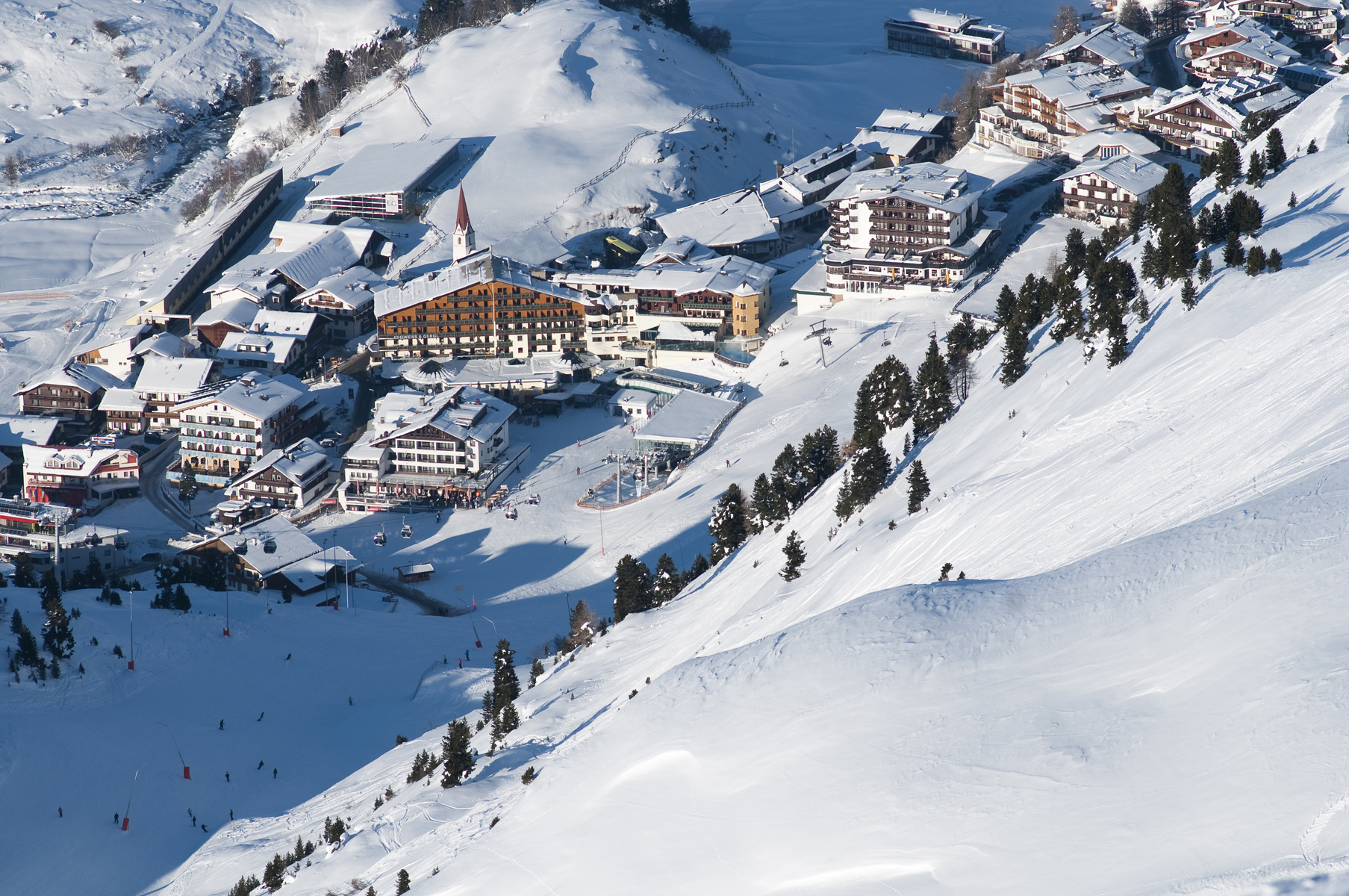 Fotoğraf kredisi: Frank
Obergurgl ziyareti
Obergurgl seyahatinizi planlamanıza yardımcı olacak faydalı tatil yeri bilgileri
Sezon başlangıcı

18 Nov 2021

Sezon sonu

24 Apr 2022

Konaklama

—

Restoranlar | Barlar

28 | 8

En Yakın Havaalanı

Innsbruck

En Yakın Tren İstasyonu

Sterzing

Turizm Ofisi Web Sitesi
Turizm Ofisi Telefonu

+435256 6469
---
Obergurgl Özellikleri
Obergurgl arazisi şunlar içerir::
Halfpipe

1

Kayak parkları

1

X-Ülke
Kayak Kiralama

—
Obergurgl tesisleri nasıl bir yer?
Obergurgl sits at the head of the Otzal Valley, a mere 90 minutes from Innsbruck and just 20 minutes from the larger resort of Sloden. Over 110 km of immaculate pistes offer good intermediate skiing and beginners should also find enough to keep them occupied for a week. Advanced skiers may have to look to the off-piste after a while or make the short journey to Solden after a few days to keep them happy. On the plus side, Obergurgl has an excellent snow record and there are, rarely any lift queues. The village, if you can call it that, is small and quiet. Not the liveliest of resorts but if it is the snow you came for then there is enough to feed and water you in the resort. If you get bored at Obergurgl, get a taxi to Solden which is much busier.
Obergurgl Arnsberg Konum Haritasını İnceleyin
Etkileşimli Obergurgl parkur ve pist haritası. Bölge kırsalını dolaşmak için pist ve parkurların yanı sıra çevredeki arazi ve dağ yapısını görüntüleyin. Kayak merkezi işaretlerine tıklayarak yakındaki kayak merkezlerini bulun ve karşılaştırın.
Obergurgl Canlı Hava Durumu
Tatil yeri
Kar Kalınlığı
Sıca. (°

C

)
Rüzgar (

km/h

)
Hava Durumu
Teleferik Üst:

Teleferik Orta:

Teleferik Alt:
Bir Obergurgl ziyareti için en karlı ay hangisidir?
Mart
Ortalama: 5.1 haftalık kar günleri
Obergurgl merkezindeki en karlı hafta, Mart ayının 1. haftasıdır. Bu hafta boyunca genellikle 5.1 karlı gün ve
54
cm
kar yağışı vardır. Aşağıda yer alan Obergurgl Kar Geçmişi grafiklerine göz atın.
Obergurgl Ziyaretçi Yorumları
United Kingdom 'den c roberts yazıyor:
Just back from an Easter in Obergurgl. Can't believe you could ski such great conditions in mid April. Perfect pistes, sunshine and not a lift queue in sight for the entire trip. Modern fast lifts, friendly people; makes me wonder why I ever bother with France with all the tensions in the lift queues and rip off prices and bumpy worn out slushy pistes by lunchtime. Took a trip out to the glacier in Solden which was awesome and covered by the same lift pass (20 minutes on the free bus). Stayed at the Crystal Sportive with Crystal; best ski-in/out hotel ever, best boot room ever. All in all, 10 out of 10. I try not to go back to the same resort but in this case it's a definite return some day.
Obergurgl ile ilgili 42 yorum daha okuyun veya kendi yorumunuzu gönderin
Obergurgl yakınındaki tatil yerleri
Obergurgl yakınındaki kayak merkezlerini keşfedin. Oradaki kayak merkezi rehberlerini görmek için aşağıya tıklayın.