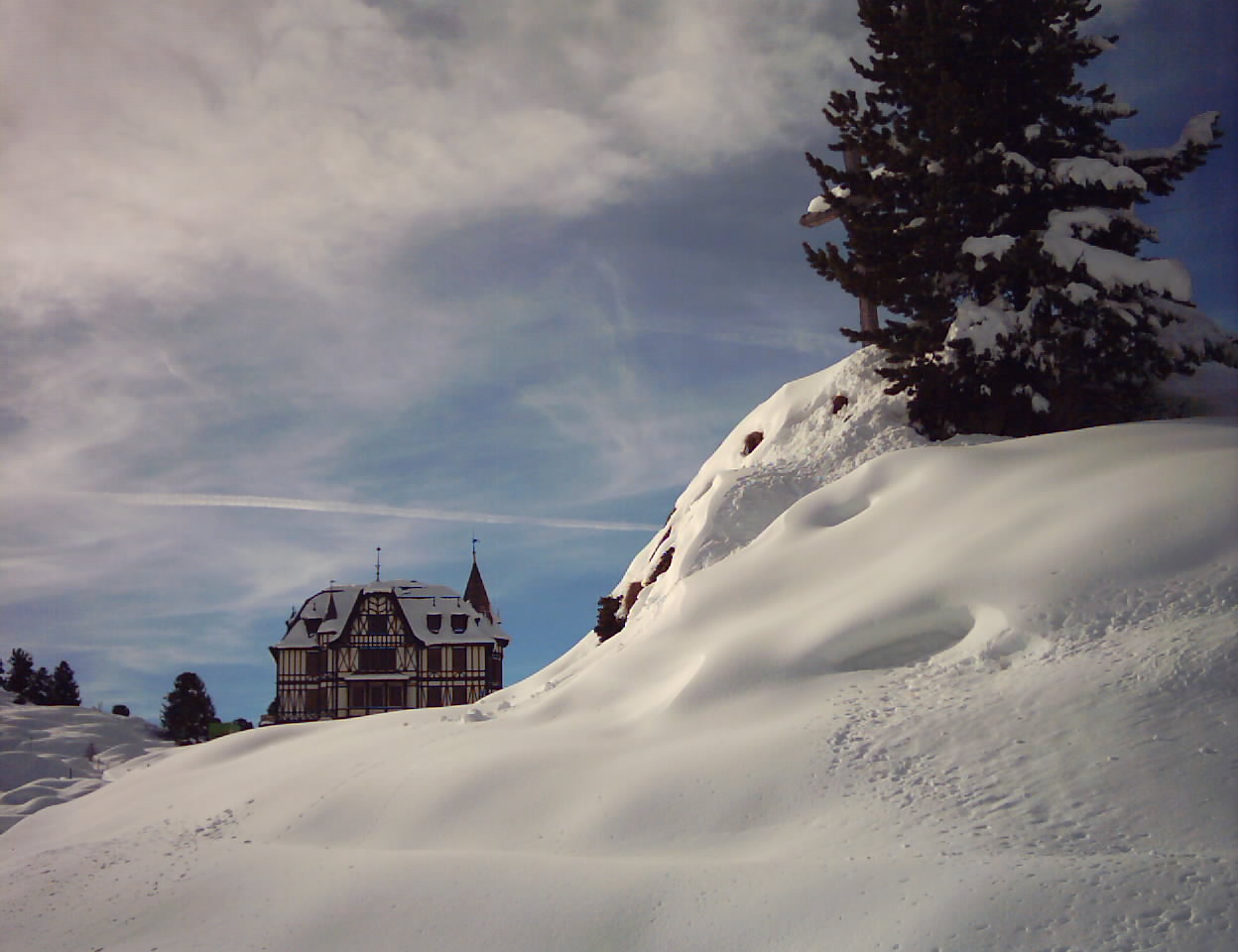 Fotoğraf kredisi: floris
Riederalp - Aletsch Arena ziyareti
Riederalp - Aletsch Arena seyahatinizi planlamanıza yardımcı olacak faydalı tatil yeri bilgileri
Sezon başlangıcı

—

Sezon sonu

—

Konaklama

—

Restoranlar | Barlar

20 | —

En Yakın Havaalanı

Geneva

En Yakın Tren İstasyonu

—

Turizm Ofisi Web Sitesi
Turizm Ofisi Telefonu

+41 (0)27 928 66 66
---
Riederalp - Aletsch Arena Özellikleri
Riederalp - Aletsch Arena arazisi şunlar içerir::
Halfpipe

1

Kayak parkları

1

X-Ülke
Kayak Kiralama

—
Riederalp - Aletsch Arena tesisleri nasıl bir yer?
Aletsch Arena (Riederalp, Bettmeralp, Fiesch-Eggishorn) Enjoy skiing and snowboarding like you never have before! On 104 km of great pistes in the Aletsch Arena, discover the dream slopes between Riederalp, Bettmeralp and Fiesch-Eggishorn. At between 1845 and 2869 m, the resort has ideal skiing conditions from December to April. Come and ski to your heart's content no matter what your level under the sunny skies high above the Rhône Valley. Snowboarders and freeriders can let themselves go in the snow parks, halfpipes and along the freeride trails. And there's more: the most liberating nature experience of the Alps is also the most liberating winters sports experience that a skier or snowboarder could imagine. Ski-in, ski-out are magic words to a skier – and magic that is possible almost everywhere in the Aletsch Arena. Most holiday accommodation on this sunny car-free plateau is right at the pistes.
Riederalp - Aletsch Arena Arnsberg Konum Haritasını İnceleyin
Etkileşimli Riederalp - Aletsch Arena parkur ve pist haritası. Bölge kırsalını dolaşmak için pist ve parkurların yanı sıra çevredeki arazi ve dağ yapısını görüntüleyin. Kayak merkezi işaretlerine tıklayarak yakındaki kayak merkezlerini bulun ve karşılaştırın.
Riederalp - Aletsch Arena Canlı Hava Durumu
Tatil yeri
Kar Kalınlığı
Sıca. (°

C

)
Rüzgar (

km/h

)
Hava Durumu
Teleferik Üst:
Teleferik Orta:
Teleferik Alt:

2.5

 

m
Bir Riederalp - Aletsch Arena ziyareti için en karlı ay hangisidir?
Şubat
Ortalama: 4.8 haftalık kar günleri
Riederalp - Aletsch Arena merkezindeki en karlı hafta, Şubat ayının 1. haftasıdır. Bu hafta boyunca genellikle 4.8 karlı gün ve
62
cm
kar yağışı vardır. Aşağıda yer alan Riederalp - Aletsch Arena Kar Geçmişi grafiklerine göz atın.
Riederalp - Aletsch Arena Ziyaretçi Yorumları
Netherlands 'den Koen Braak yazıyor:
Almost every Christmas I spend the holiday in Fiesch in the Aletsch region with my family. Fiesch, Fiescheralp, Betmmeralp and Riederalp have many not too expensive chalets for rent, ideal for families. The villages are charming and snow covered, breathing Swiss tradition. Don't expect a thrilling night life.
The Alps and the great Aletsch gletscher are UNESCO protected, securing a beautiful environment for the future. The panoramas are one of the most beautiful in European Alps. Since the UNESCO status, no new lifts have been opened, but the capacity and quality of the existing lifts has been increased during the last years. A good connection lift between Bettmeralp and Kuhboden (Fiescheralp) is lacking and the slopes are for good skiers only. When the red Aletsch piste in Bettmeralp is closed, you have to take a few small lifts to get in Riederalp. Also within Riederalp slopes are not good connected. Especially for snowboarders this can be annoying.
The ski area has some exciting runs. You can ski from the Eggishorn (2900 metres) to Fiesch (1050 metre), a drop of almost 2 km with steep slopes and a controlled off-piste route. The real pros can take a steep freeride route from the top with their own security equipment. Another experience is the steep, but short, slope after skiing through a 100 meter skitunnel from the Bettmerhorn. You can choose to ski off-piste to Bettmeralp.
In Riederalp sometimes a slalom run is opened, the one in Fiescheralp is for groups only.
After a good dump of snow, the young locals know, you can descend from Bettmeralp and Riederalp into the valley. These are freeride routes and not on the map.
With the Aletsch ski pass you can visit Muhlebach near Ernen. This calm and tiny area only has four lifts, but with nice red runs and off piste possibilities when the off piste snow in the Aletsch area already has been packed by an overkill of skiers and boarders (in the holidays).
It seems the Swiss are trying to avoid risk (more than the French do). This area is missing a proper fun park with a lift. In Fiescheralp, there are some cheap and badly groomed plastic slides with scratches on the surface, a cheap rainbow and some badly shaped jumps. In Bettmeralp there are three jumps of a quality far below international freestyle standards. The slope control doesn't like people building their own kicker. Sometimes I ended up confused when lifts are closed due to "bad weather", despite perfect snow conditions.
The Aletsch area is not for freestyle. Great for families. Also expert skiers can have fun!
Riederalp - Aletsch Arena hakkında kendi yorumunuzu yapmak için tıklayın
Riederalp - Aletsch Arena yakınındaki tatil yerleri
Riederalp - Aletsch Arena yakınındaki kayak merkezlerini keşfedin. Oradaki kayak merkezi rehberlerini görmek için aşağıya tıklayın.